Events from July 12 – «Eternal Glory» and «Iron Bank's Gifts»
Lords!
From July 12 to 14, participate in the «Eternal Glory» event.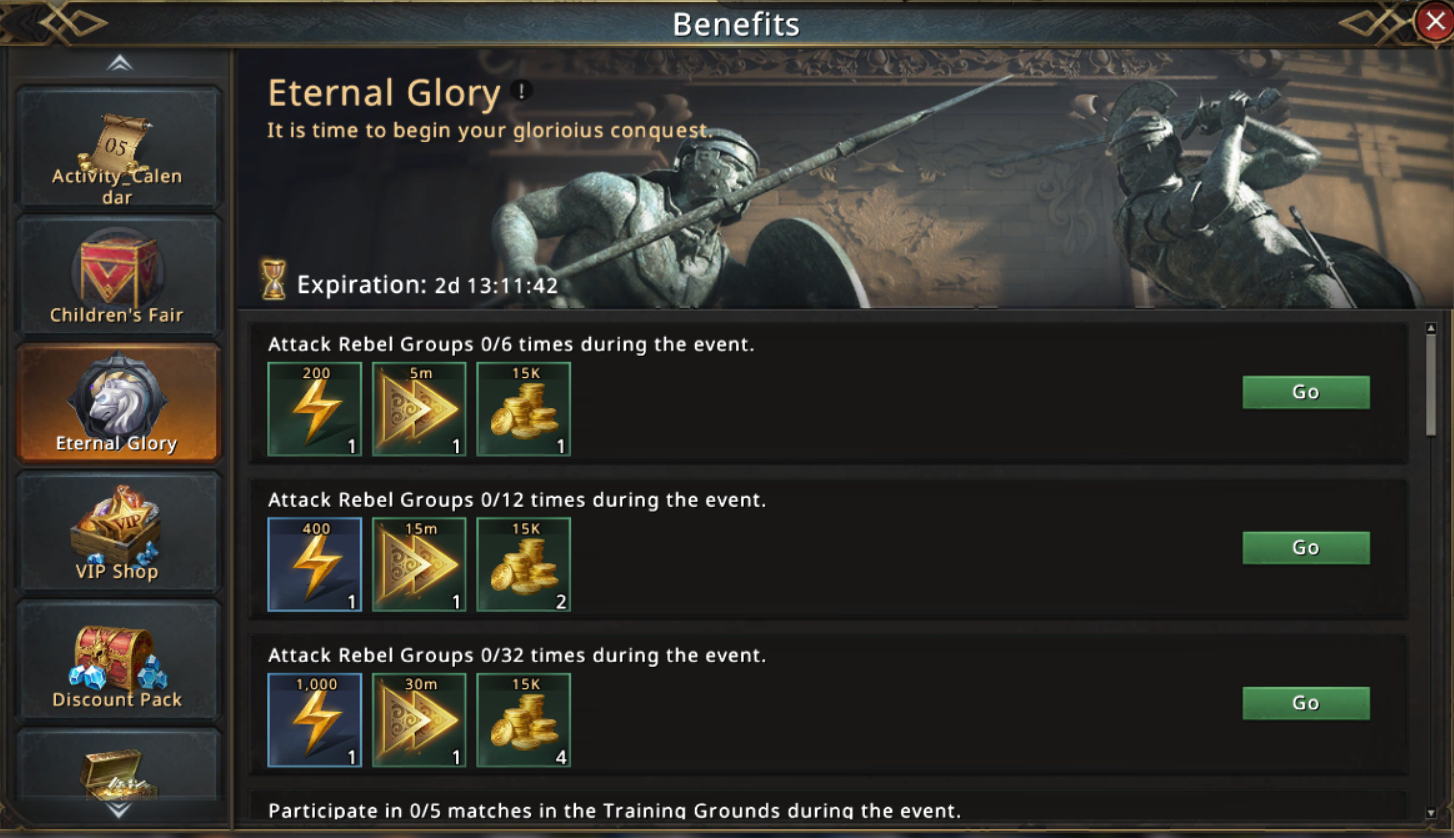 Attack Rebel Groups, send a dragon to explore, participate in matches in the Training Grounds, fight in Weirwood, trade with the Merchant Ship and get rewards.
By completing tasks, you can get:
Motivation

Resources
Accelerators

Truce

VIP Points

and other
Read more about the event in the guide.
From July 12 to 13, collect Gold Treasury rewards in the «Iron Bank's Gifts» event.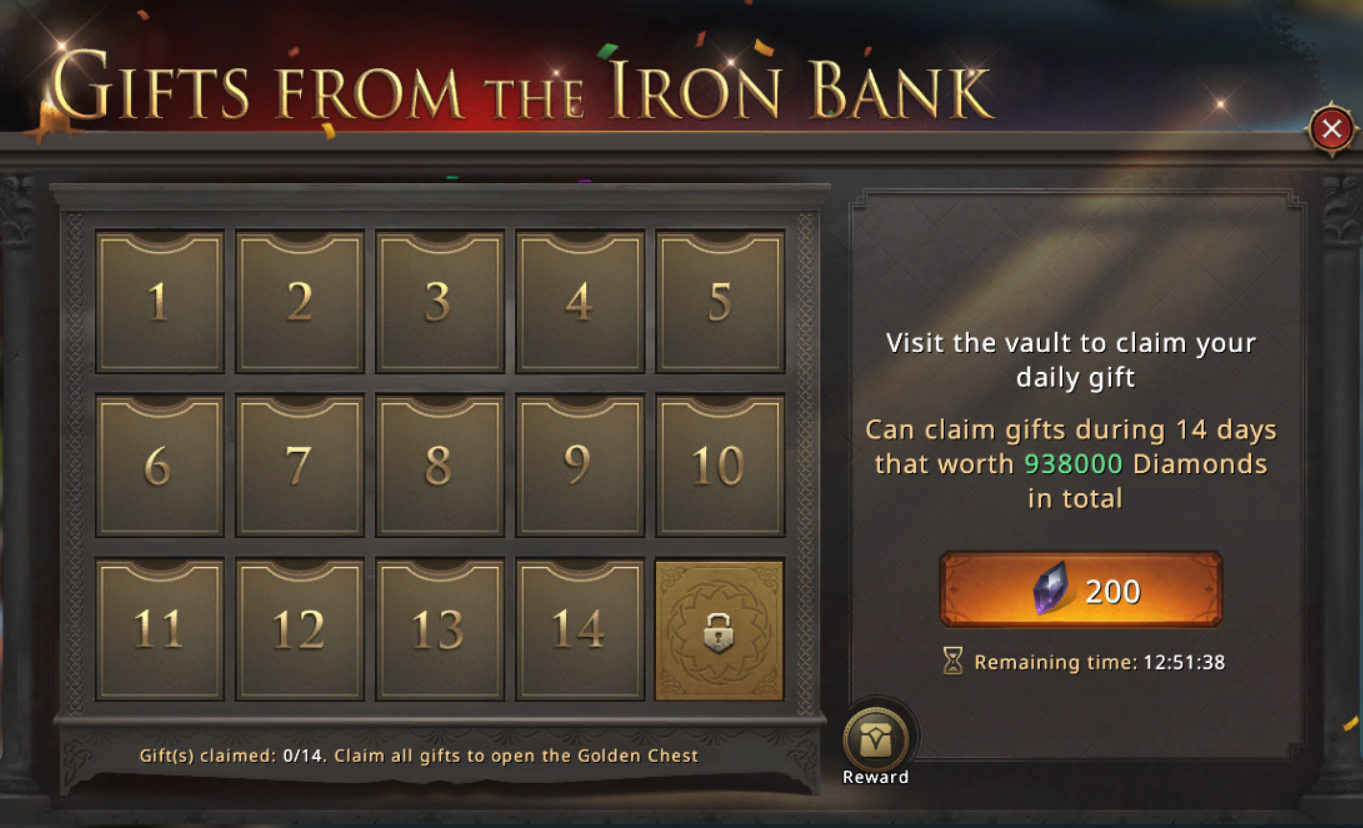 Become the owner of the Westeros calendar for 14 days to collect all the treasures of the Iron Bank worth 938,000 Diamonds.
The most important reward will be waiting for you in the Golden Chest, which will open if you collect absolutely all the rewards.
Available Treasures:
Huge amount of Diamonds,

Advanced Skill Raffle Token,

Speed Up

Spirit of Weirwood Tree,

Health Badge Selection Chest Gold

and much more!
Read more about the event in the guide.
Attention! Some events can start in different kingdoms on different days.
Have a nice game!