Events from August 25 – «Best effort», «Fireworks Carnival» and «Lucky Discount»
Lords!
From August 25 to 27, take part in the «Best Effort» event.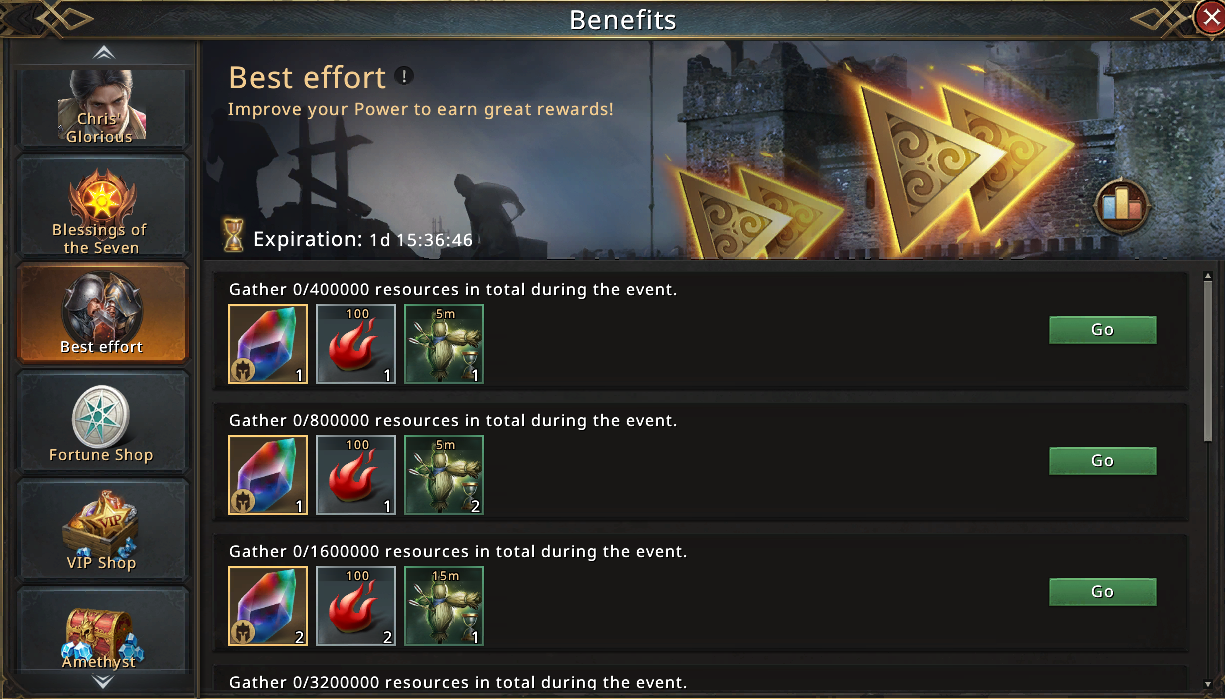 Complete various tasks during the event and get rewards for it!
And the most diligent will be able to get into the rating and additionally receive medals of the commanders!
Possible rewards:
Speed Up

Endurance

Parts of photos

Diamonds

Resources

and much more
You can read more about the event in the guide.
From August 26 to 29, launch fireworks at the «Fireworks Carnival» event.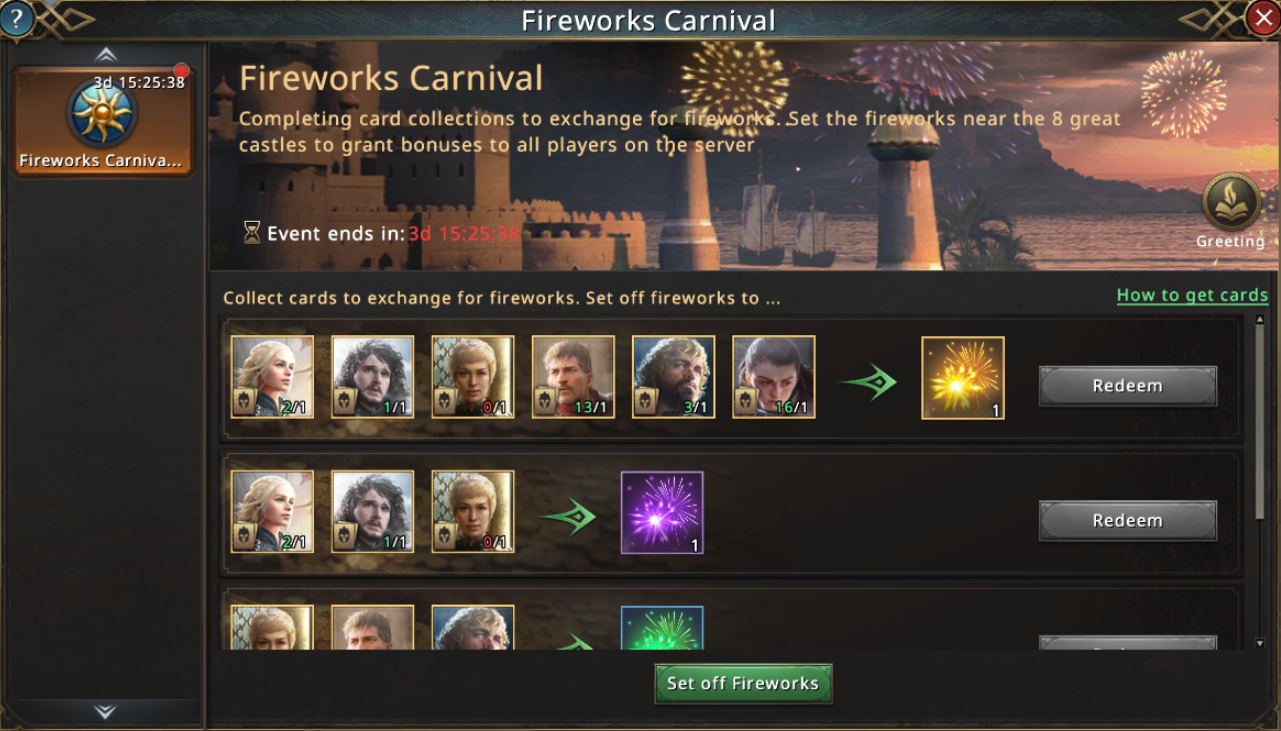 Collect collections of cards and exchange them for fireworks that can be launched near 8 large cities!
For the launch of each salute, you will receive various awards and Festive Points.
The more points you score, the greater the joy of the city's population will be.
The ambassadors of the 3 happiest cities will activate a special blessing several times a day.
Attention: you can only launch fireworks at certain times.
You can read more about the event in the guide.
From August 26 to 27, try your luck in the «Lucky Discount» event.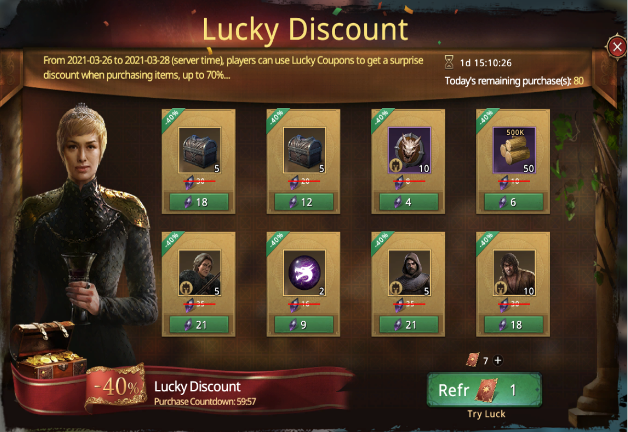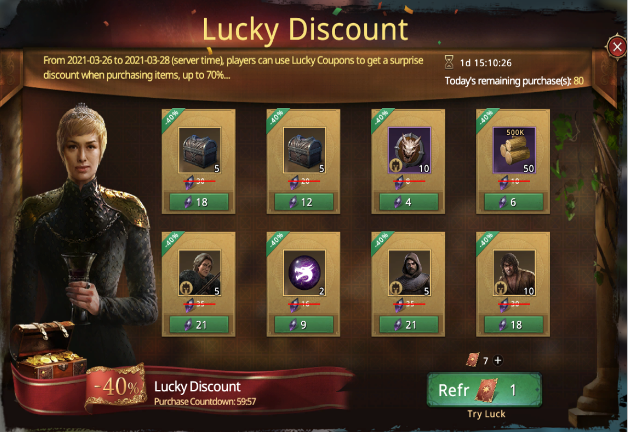 An exclusive sale is waiting for you, where you can buy rare and valuable items with discounts of up to 70%!
To participate in the event, you will need a special coupon and a little luck.
A diverse range of products is available:
Images of the troops

Resources

Advanced Skiss Raffle Token

Shadow Essence

Motivation

Various chests

and much more
Read more about the event in the guide.
Attention! Some events can start in different kingdoms on different days.
Enjoy the game!