Guide – King of Eternal Winter
Guide
Available by the icon

King of Eternal Winter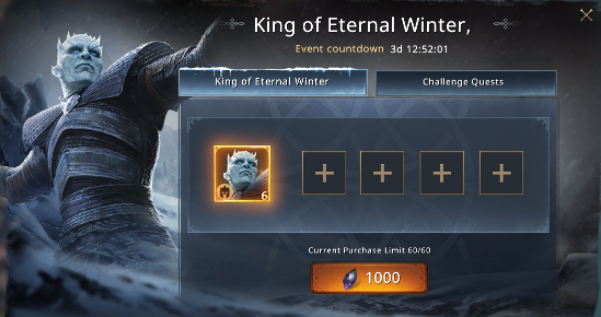 Get a pack with medals of the new commander – Night King!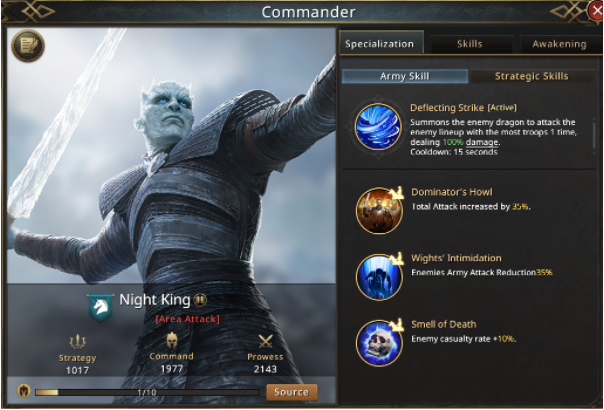 The composition includes 6 Night King Metal and 4 more items that you can choose for yourself:
Diamonds 1 000 – 30

Friendship Chest – 10

Refined rough – 200

Wash stone – 30

Mark of the True Dragon – 150

SS Universal Troop Medal – 3

S Universal Troop Medal – 15

A Universal Troop Medal – 30

Random Book of Wisdom – 100

[legendary] EXP Scroll – 5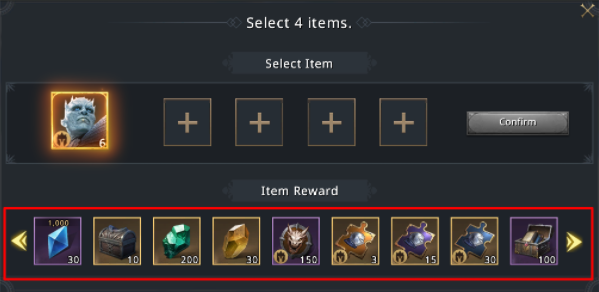 When the items are selected, click the Confirm button.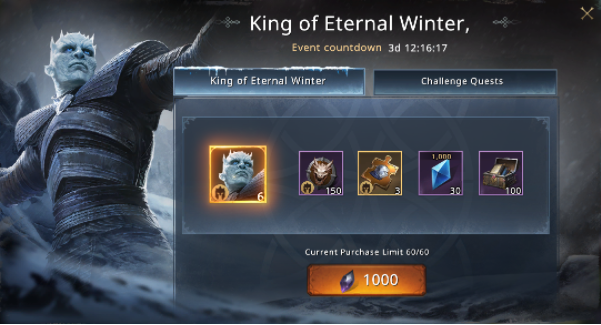 After that, you can change the awards by clicking on any selected award again and clicking a special icon.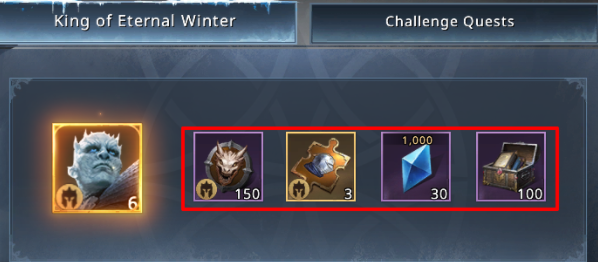 Now you can buy a pack. The cost is 1,000 Black Diamonds.
There are 60 purchases available in the season.
Challenge Quests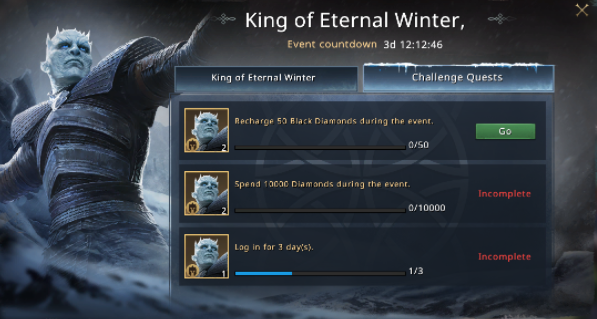 Complete tasks to get even more Night King Medals.
Tasks:
Recharge 50 Black Diamonds during the event:
Spend 10 000 Diamonds during the event:
Log in for 3 days:
The guide is for informational purposes only and can be changed if additional information is received.