Guide – Dragon Hunt
Dragon Hunt
Available by icon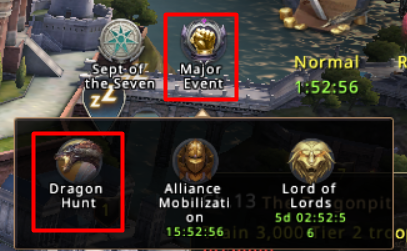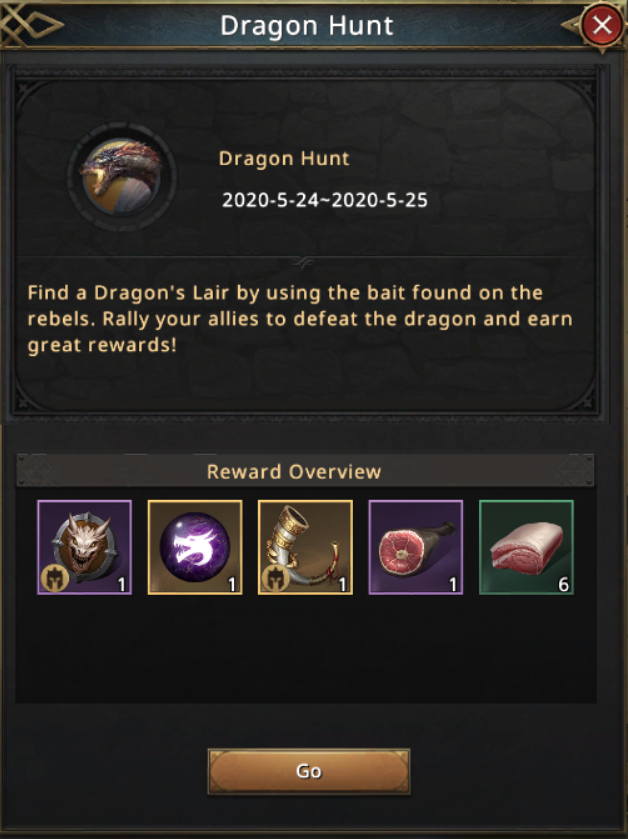 Get bait in the rebel trophies to find the dragon's lair and get a reward:
Shadow Essence

Horn of Awakening

Mark of the True Dragon

Ox Meat

Deer Meat

Goat Meat
During the Rebel Group event, there is a chance to get a dragonbait.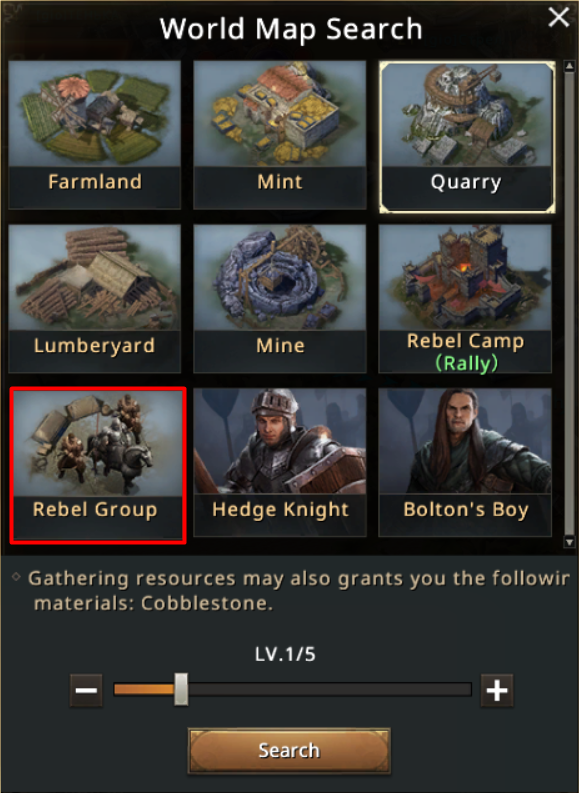 Use Dragon Bait to discover the dragon's lair nearby.
The lair will be visible for 60 minutes, then it will disappear.
Only alliance members can use dragonbait.
Getting Dragon Bait does not depend on the Seven's Blessing event.
Click the button and go in search of bait.

The guide can be added or changed as information becomes available.