Guide – Children's Fair
Children's Fair
Available by icon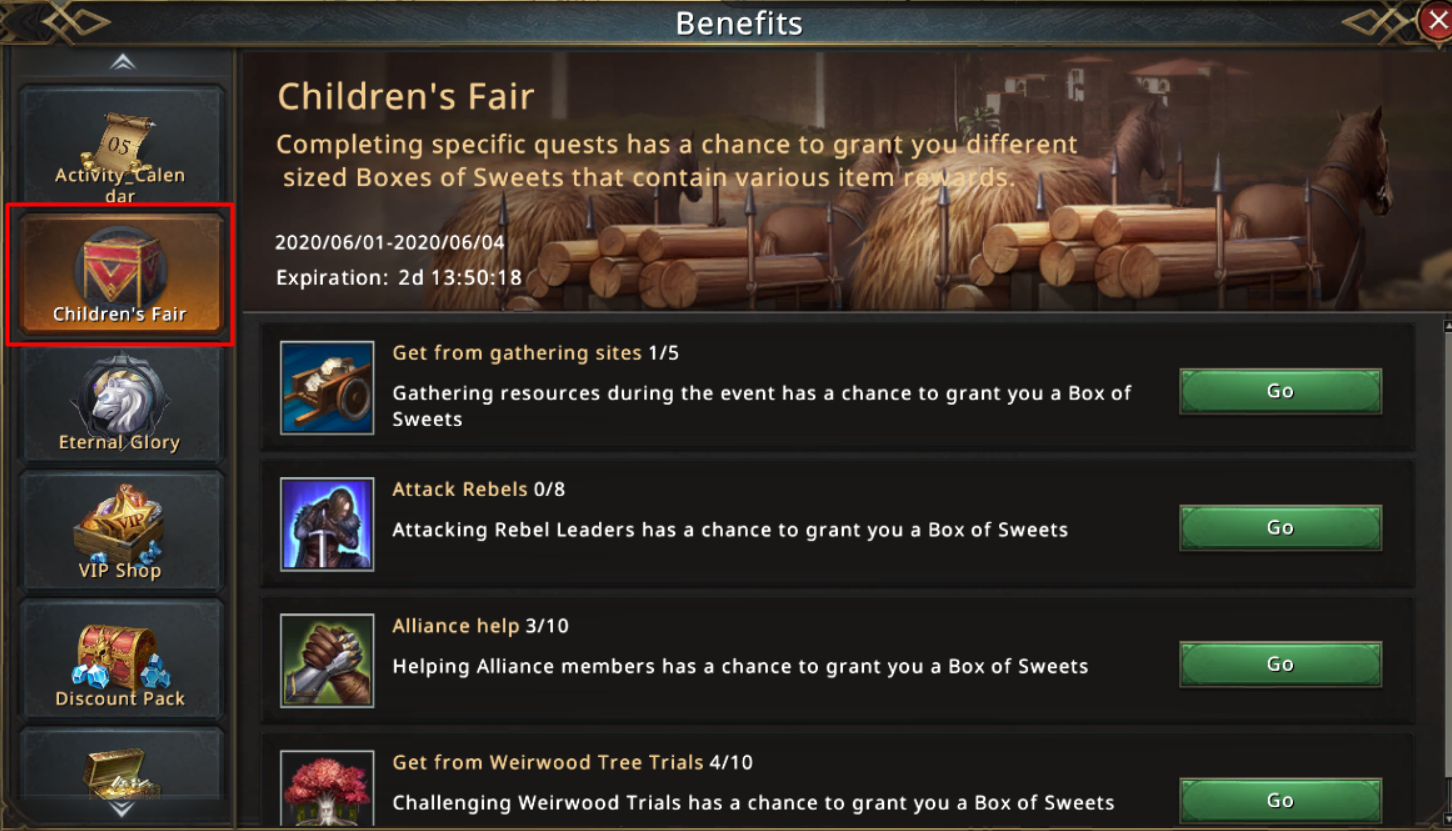 Complete tasks to get Boxes of Sweets of various sizes.

The resulting Boxes of Sweets can be found in the Inventory in the Chest tab.
When you open the boxes, a random reward will be waiting for you. The larger the Box of Sweets, the greater the chance of getting a better reward.
Available tasks:
Get from gathering sites 5 times

Attack Rebels 8 times

Alliance help 10 times

Get from Weirwood Tree Trials 10 times
The guide can be added or changed as information becomes available.