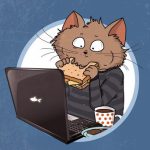 ★ James ★
Keymaster
When I log into my account through Facebook on mobile, it has not once given me my account on desktop. The Facebook account is the exact same on both devices, so I know it couldn't be that the account used is different.

If there is a way I can change my log in method to just an email and password, please let me know. I would really like to continue to progress in my first account on my phone.
Hi, please contact our customer service to do that.