03/06/2019 at 9:09 AM
#5034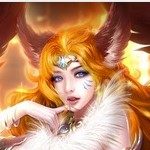 SnowFox
Participant
We are grateful for your message about the new features. Later we will tell about it in detail.
System Optimization
1. Dragon Covenant Improvements:
a. Added Auto-collect in Sacred Light Collection.
b. Added Auto-catch switch button.
2. Optimized the Training Guide: The training guide disappears earlier now.
3. Adjusted brightness for grey characters.
4. Added Dragon Covenant Purchase notification in Invitation when players reach Lv. 21.
5. Added Routine Quest: Added Sphere Dungeon and Wings Dungeon.