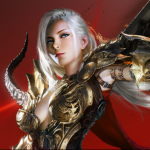 Maeve
Keymaster
I was wondering what is the differences between the two versions, I don't have an idea, but i was wondering what are the new functions.
If you mean the difference between the versions before and after update, then i need to say that sometimes there are significant changes, such as new features and dungeons. But in most cases updates are not only features but bug fixes and other things that are hidden from players eyes but make the game run.
So, there's no such big changes in the last two weeks updates.