Guide – Goddess
Goddess
Available by the icon

At level 8, an additional quest chain appears, which allows you to activate Mount first, then Goddess.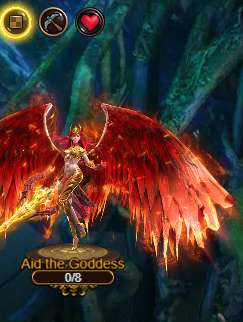 Complete all the tasks, collect rewards and activate your new assistant in battle.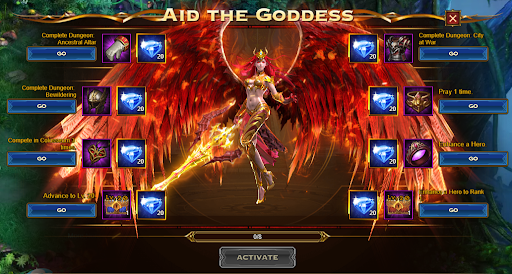 Enhance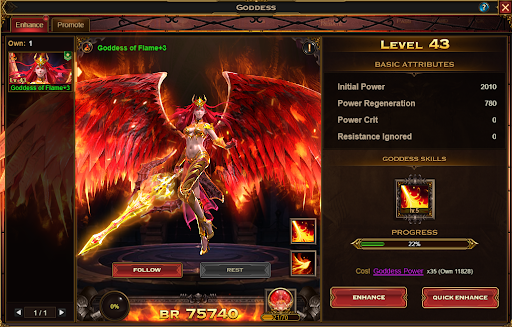 Upgrade the goddess to increase her skill level.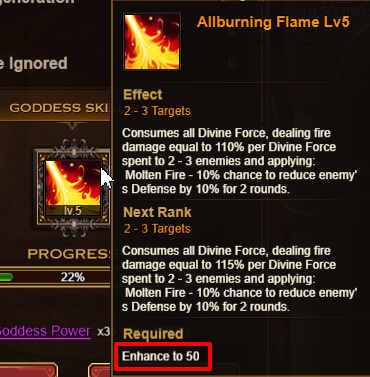 The Goddess Power item is used for improvement.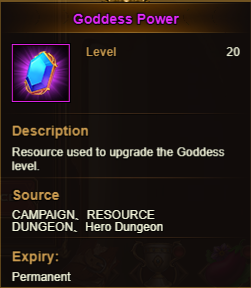 Goddess Power можно получить:
Campaign

Resource Dungeon

Raid

Various game events

Online Chest (Power Potion)

Destroying mobs

etc.
There is a daily limit on getting Goddess Power when killing monsters.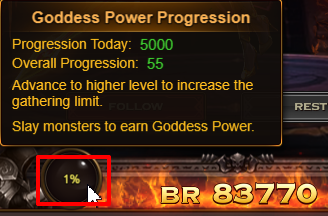 The collection limit depends on the player's level, the higher the level , the more items you can collect.
You can summon the goddess as you move around the map. Then it will follow your character.

Or withdraw it.
The goddess can be strengthened using Goddess Origin.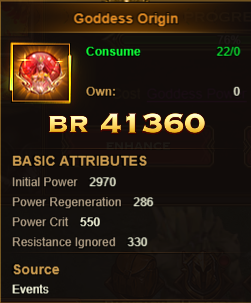 The number of items available for use will periodically increase as the goddess level increases.
You can get the Goddess Origin:
Resource Dungeon

Various game events

Reward hall (Level pack)

Events

etc.
Promote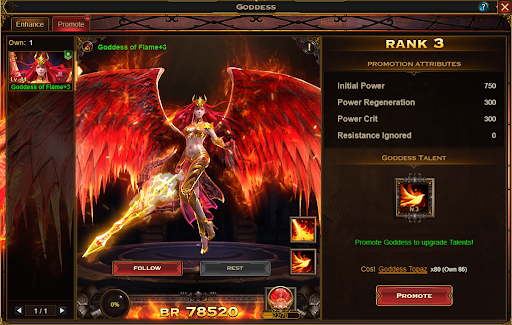 Promote the Goddess to increase her stats and talent level.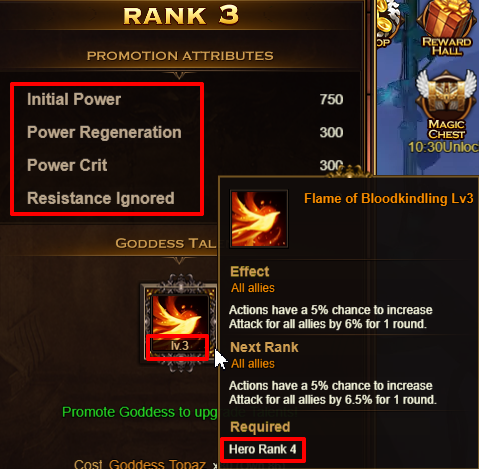 The subject of Goddess Topaz is used for promotion.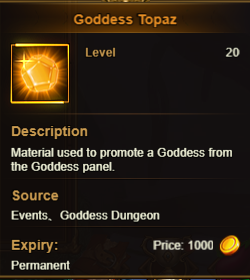 Goddess Topaz можно получить:
Resource dungeon

Mystery shop

Various game events

Shop

etc.
The guide is for informational purposes only and can be changed if additional information is received.