Guide – Eternal Pass
Eternal Pass
Available by icon

Complete special tasks to gain special experience and increase the pass level. The higher the pass level, the more rewards you can get.
Rewards Collected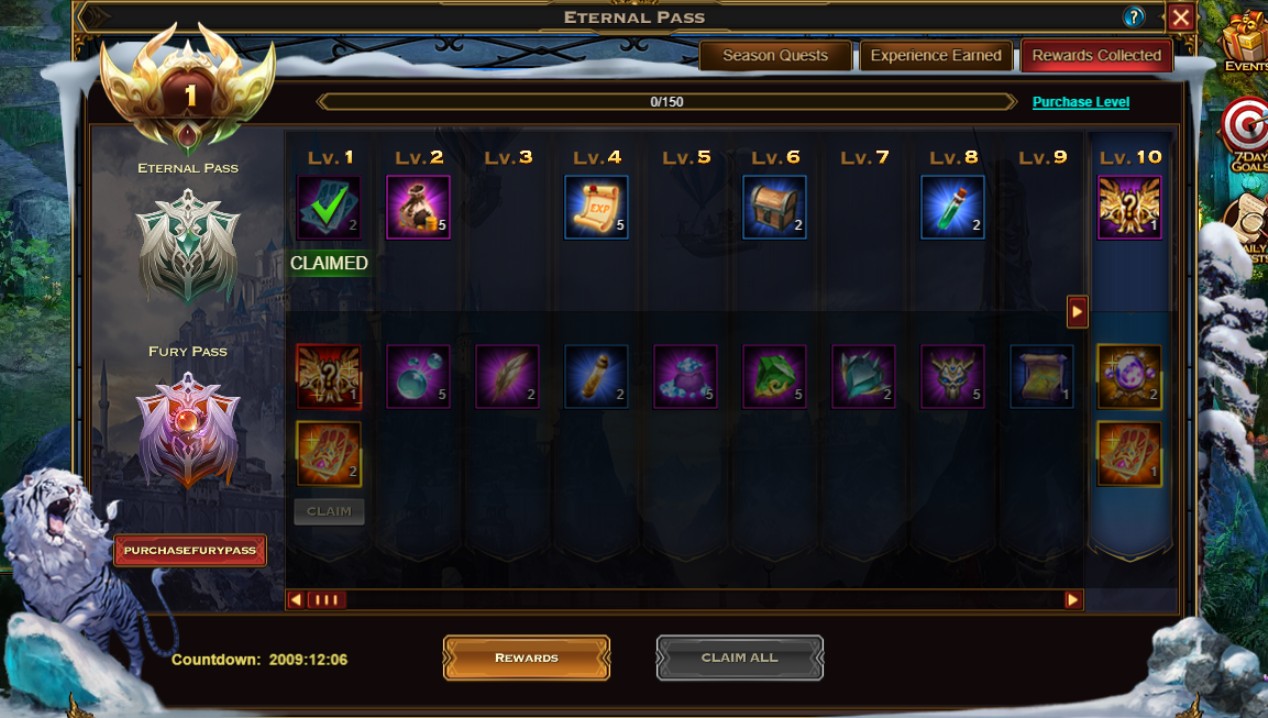 After reaching level 100, you will be able to receive sets of Special Summoning scrolls for each subsequent improvement of 5 levels.
You can level up by 1 without completing tasks. To do this, you will have to spend 100 Amethyst.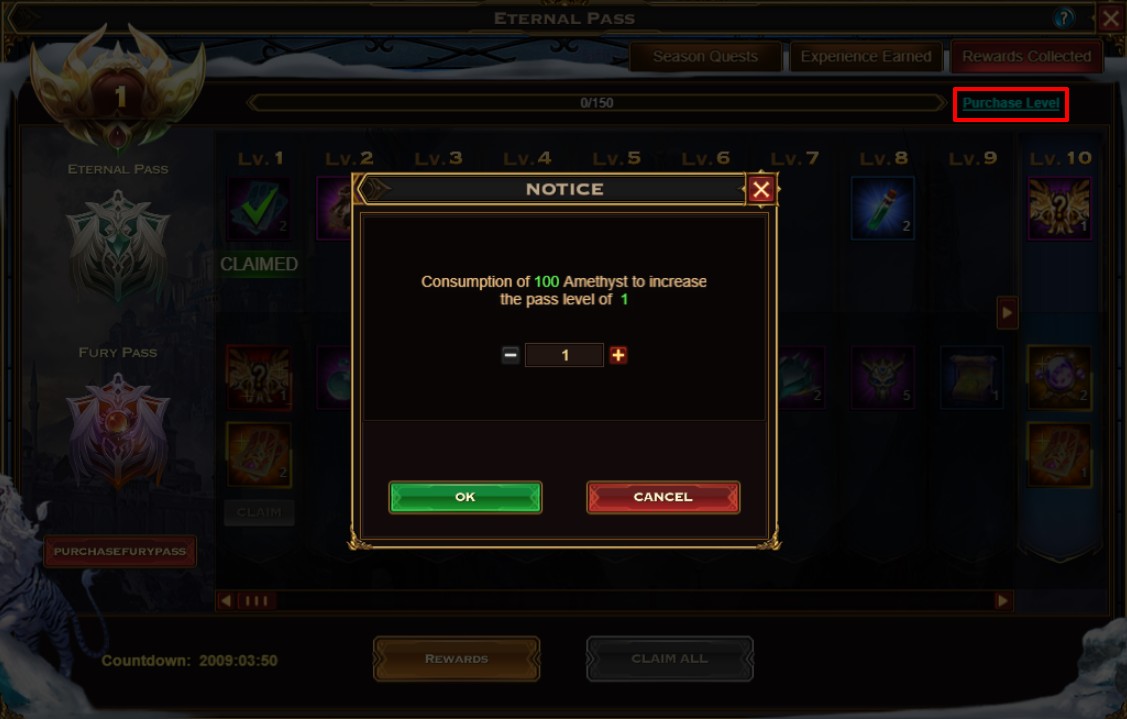 Initially, an Eternal Pass is available to all players, which allows you to receive rewards not for all levels of the pass.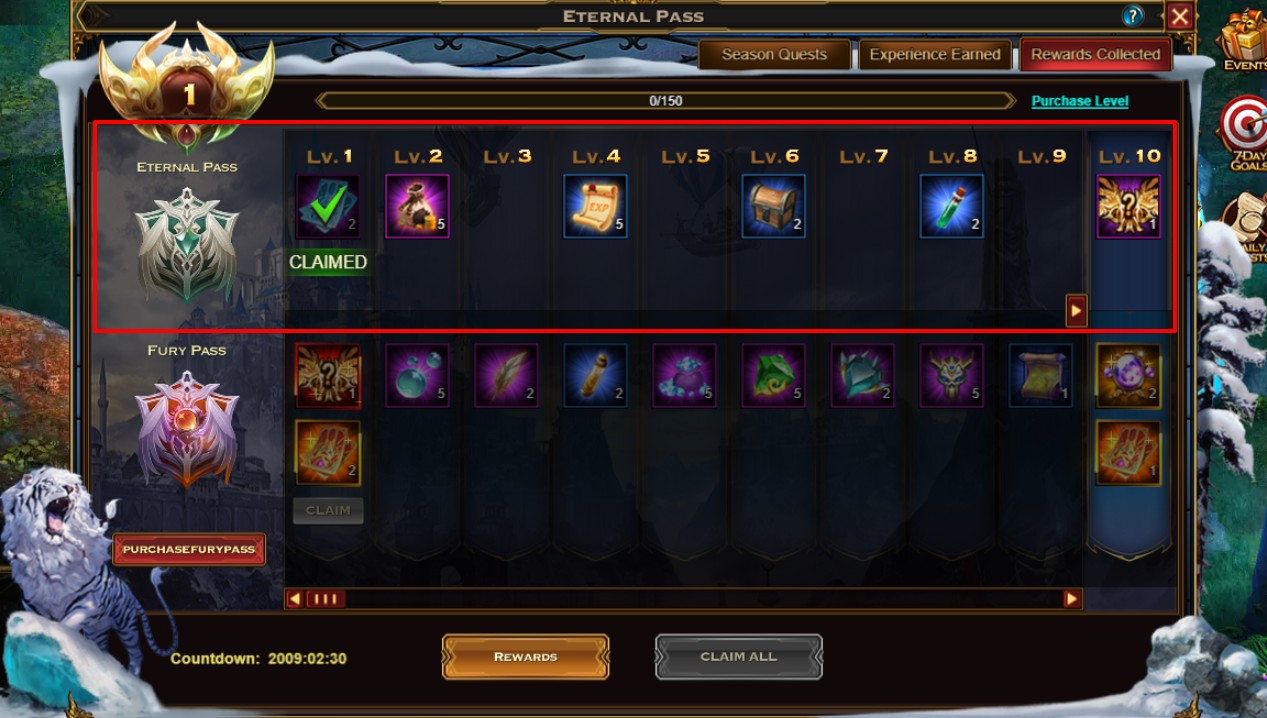 If you become the owner of the Fury Pass, you will be able to receive exclusive rewards for each level of the pass.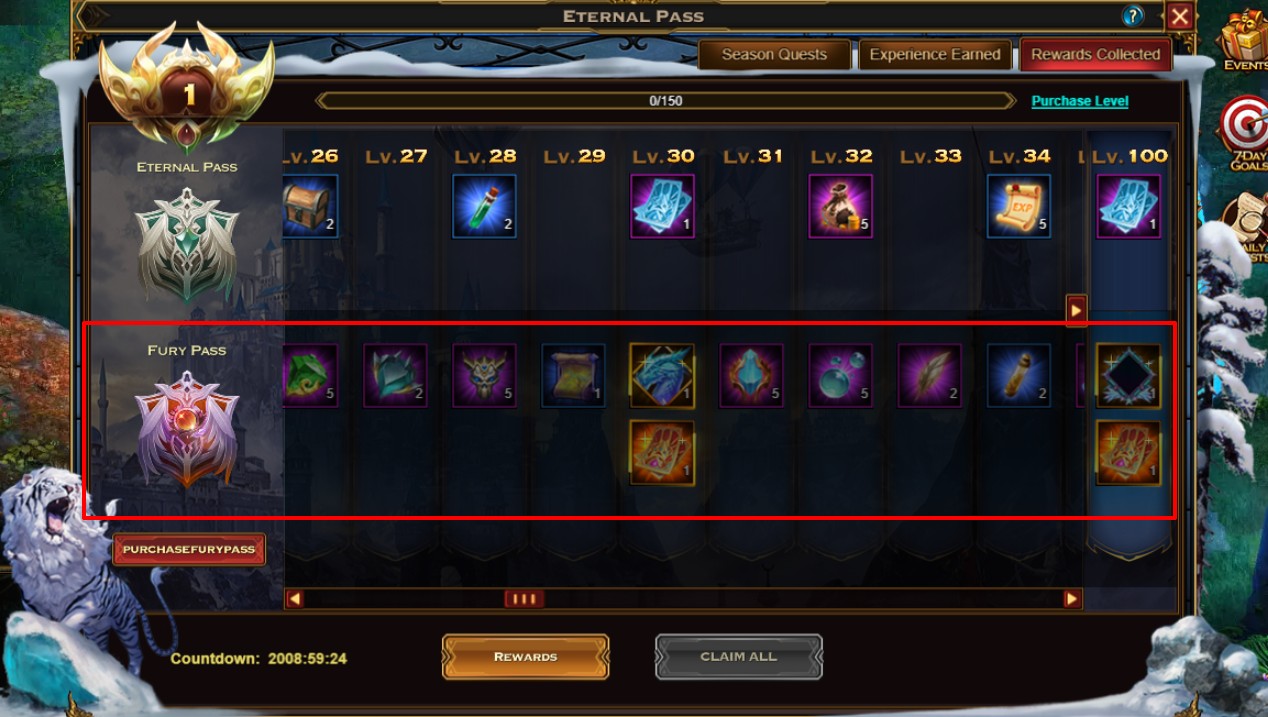 You can also purchase an Advanced Fury Pass, which will not only open up the opportunity to receive additional more valuable rewards, but also allow you to instantly pass 30 levels of the pass.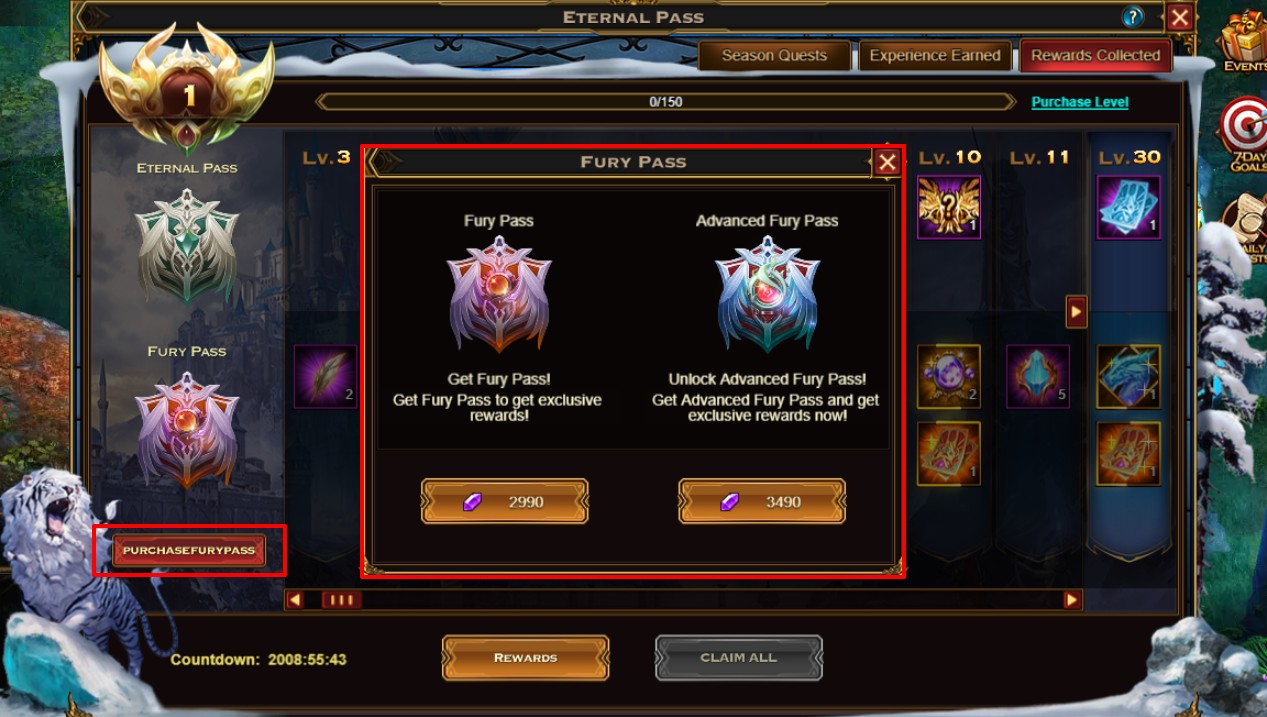 The best rewards of passes can be viewed by clicking a special button.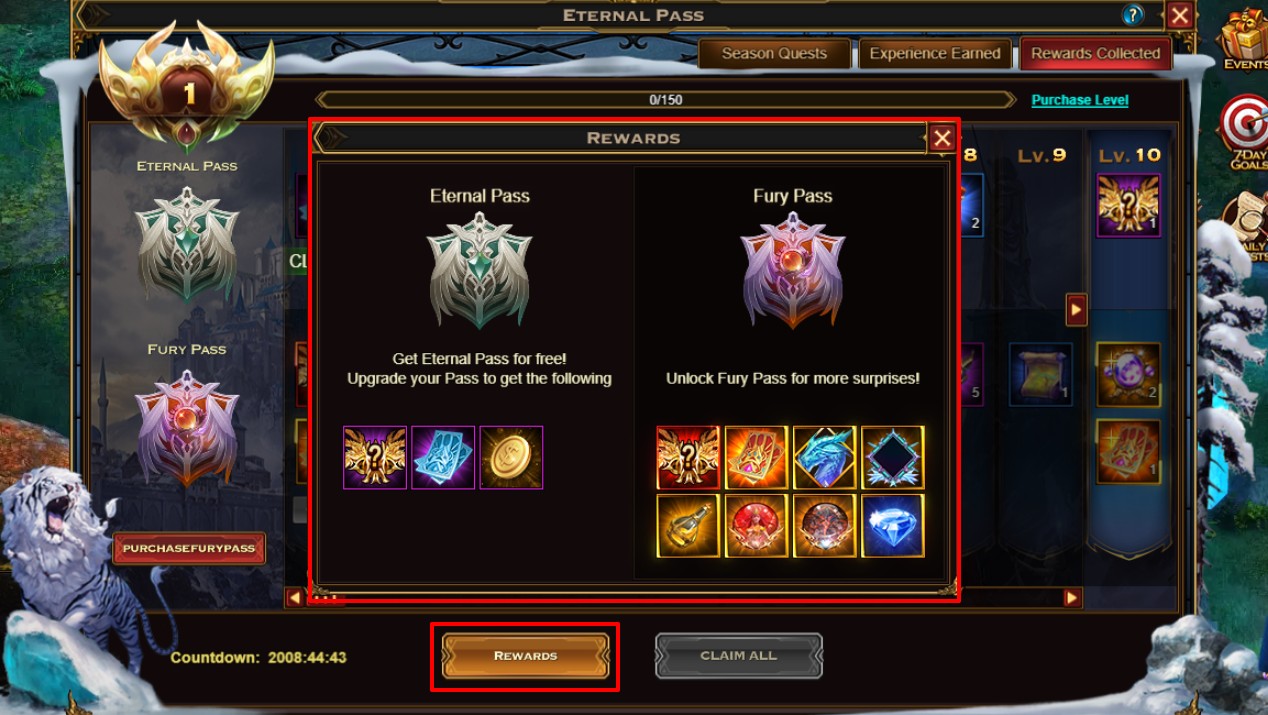 Eternal Pass Awards:
Title Lord of Ice
Hero Pact
Gold
Fury Pass Awards:
Title King of Ice
Improved Hero Pact
Ice Dragon Avatar
Raging Blizzard Frame
Skill Potion
Goddess Origin
Veins of Awakening
Diamonds
All the rewards that you do not have time to pick up will be sent to the post office after the end of the event.
Season Quests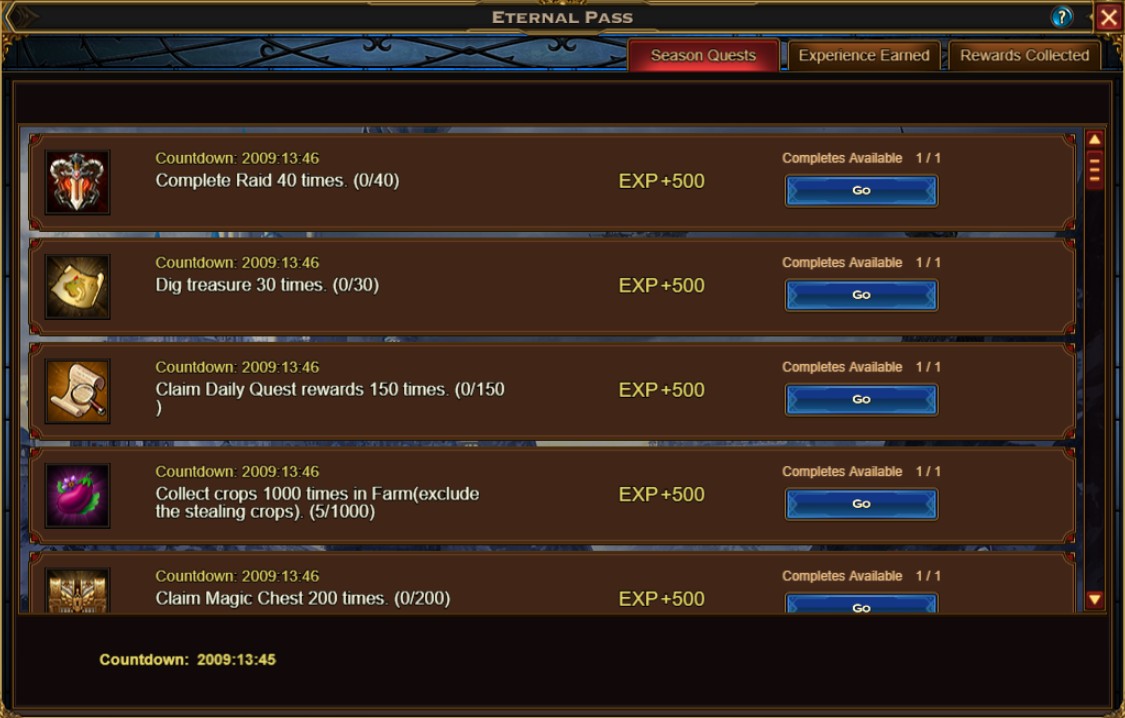 Complete tasks and gain experience to increase the pass level.

The number of tasks completed is limited.
If you don't know how to complete a task, click the special button.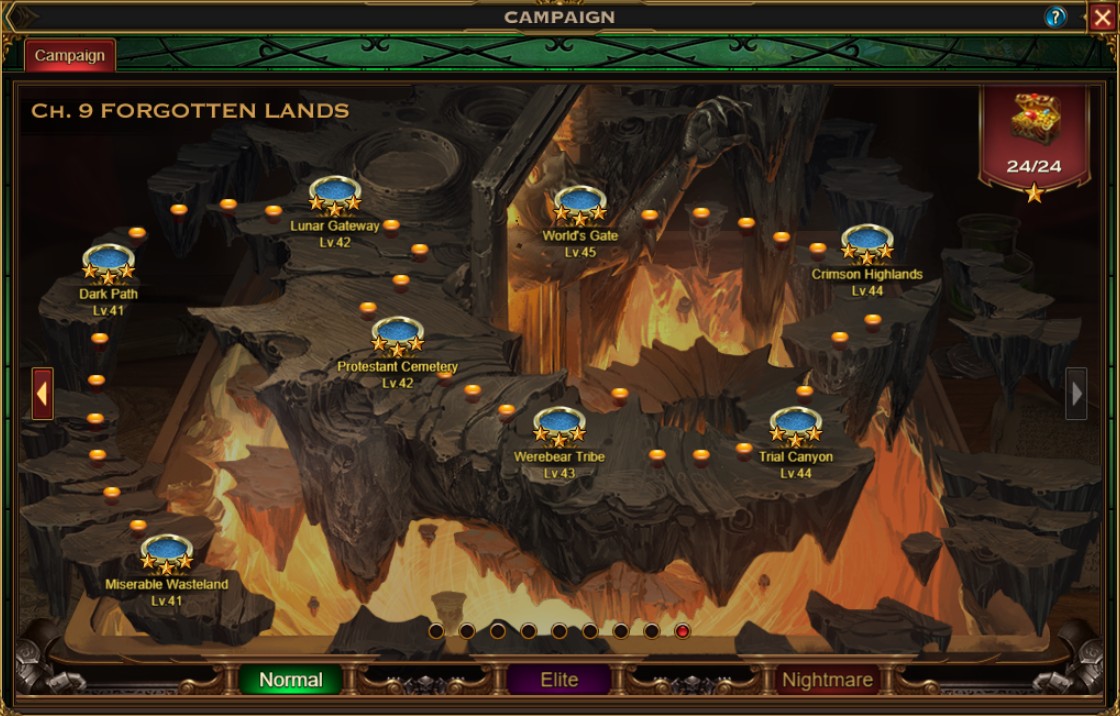 Experience Earned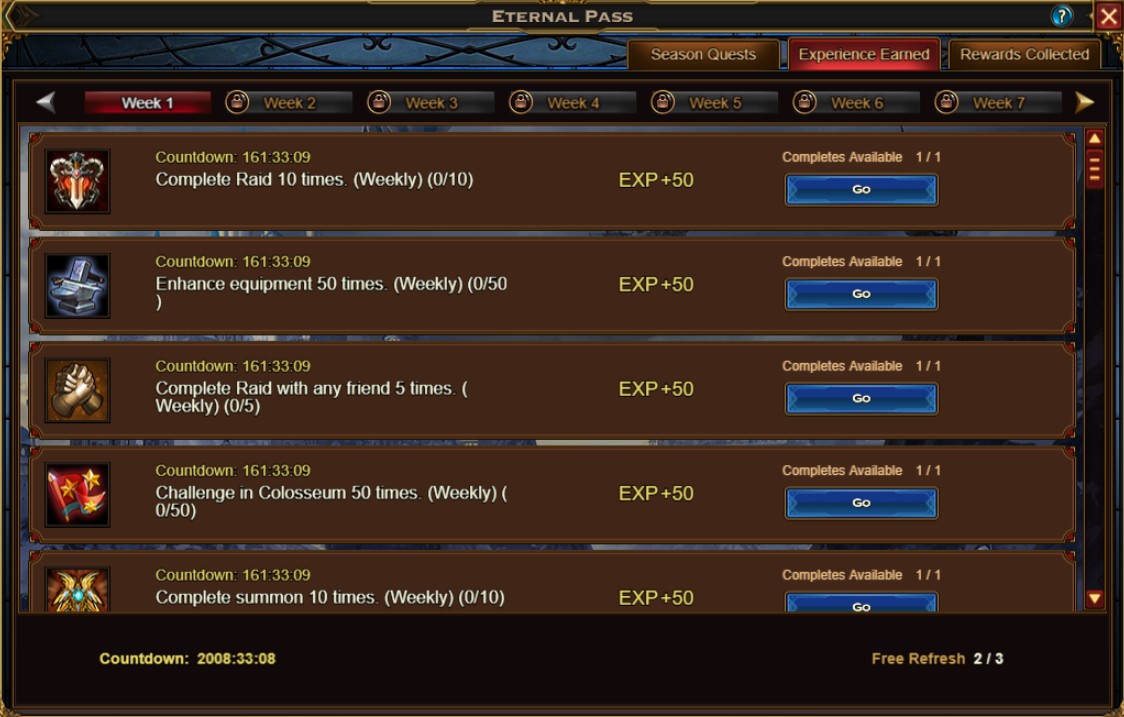 Every week, new tasks will be opened, having fulfilled the conditions of which you will also get the experience of skipping. Only 12 weeks.

Some tasks end at 00:00 on Sunday.
The number of tasks completed is limited.
You can update/change the task if you don't want to pass it (this option is not available for all tasks).

The first three updates are free, then 20 Amethysts will be spent.
You can also unlock additional tasks if you purchase a Fury Pass.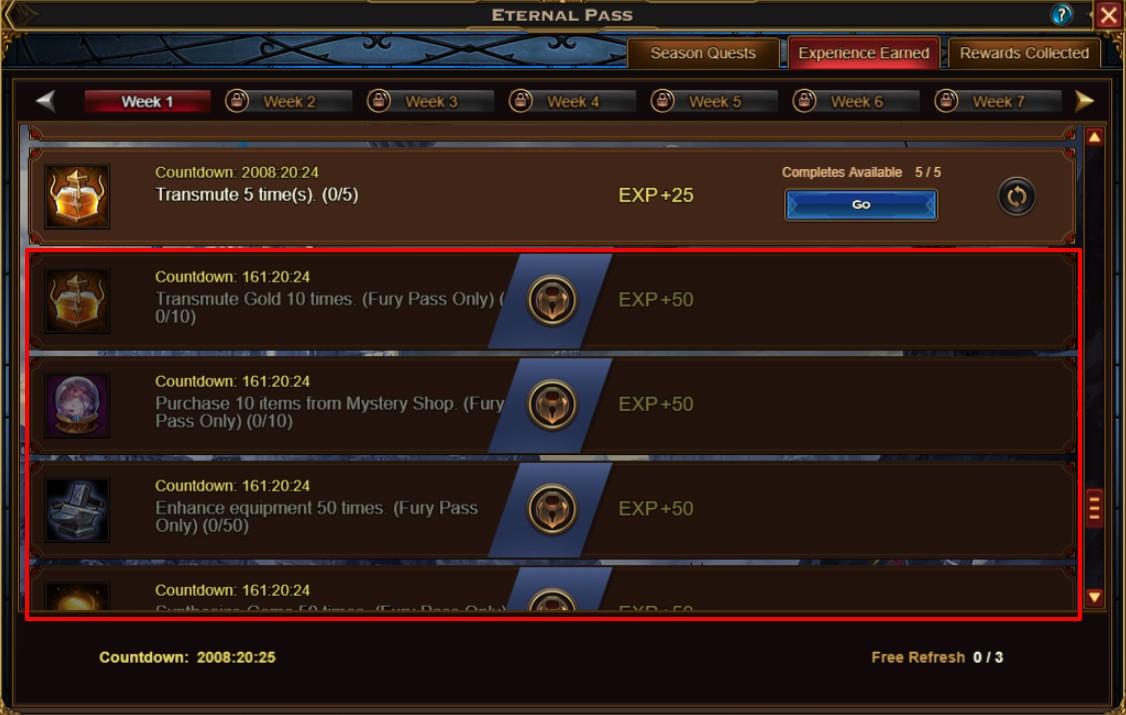 Attention: Tasks and rewards may vary from event to event.
The guide is for informational purposes only and can be changed upon receipt of additional information.