[Event] – Discount shop (06/11/2019)
Good news, Everyone!
We are pleased to announce that today was launched an exciting event "Discount shop", in which you can get a lot of valuable awards and consumables with a big discount!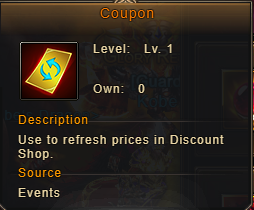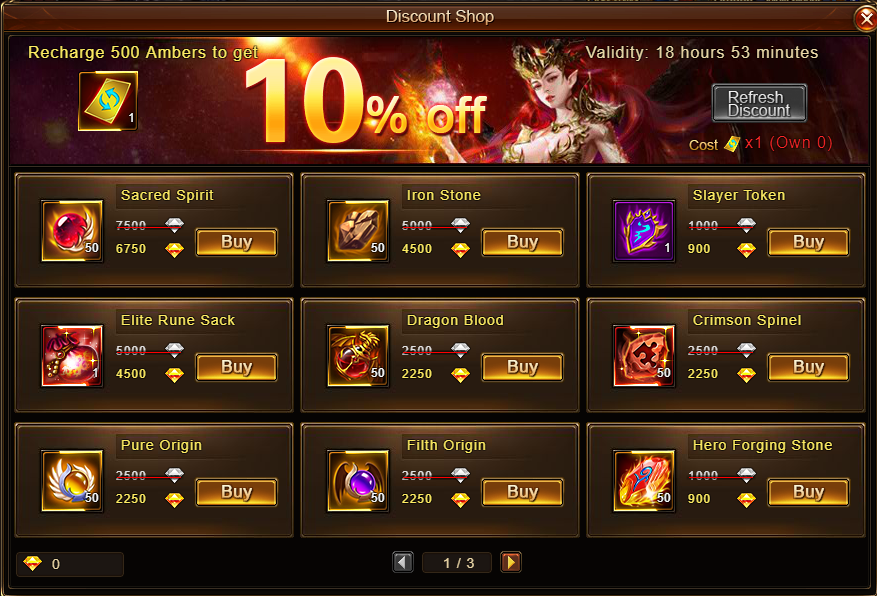 Rules of the event.
When you recharge game ambers (for every 500 ambers), you will get a Coupon to refresh prices in Discount shop.
The event will last until June 12
Coupons can be used only in this event. After that, coupons expire.