How to launch the game in micro-client
Great news friends!
In connection with the latest updates of the flash player, a small problems with the display began to appear in the game. Developers are working on it. As an alternative, we have prepared a micro client for you. By launching the game through micro client these problems will not be appear.
To do this, you need to follow a few simple steps: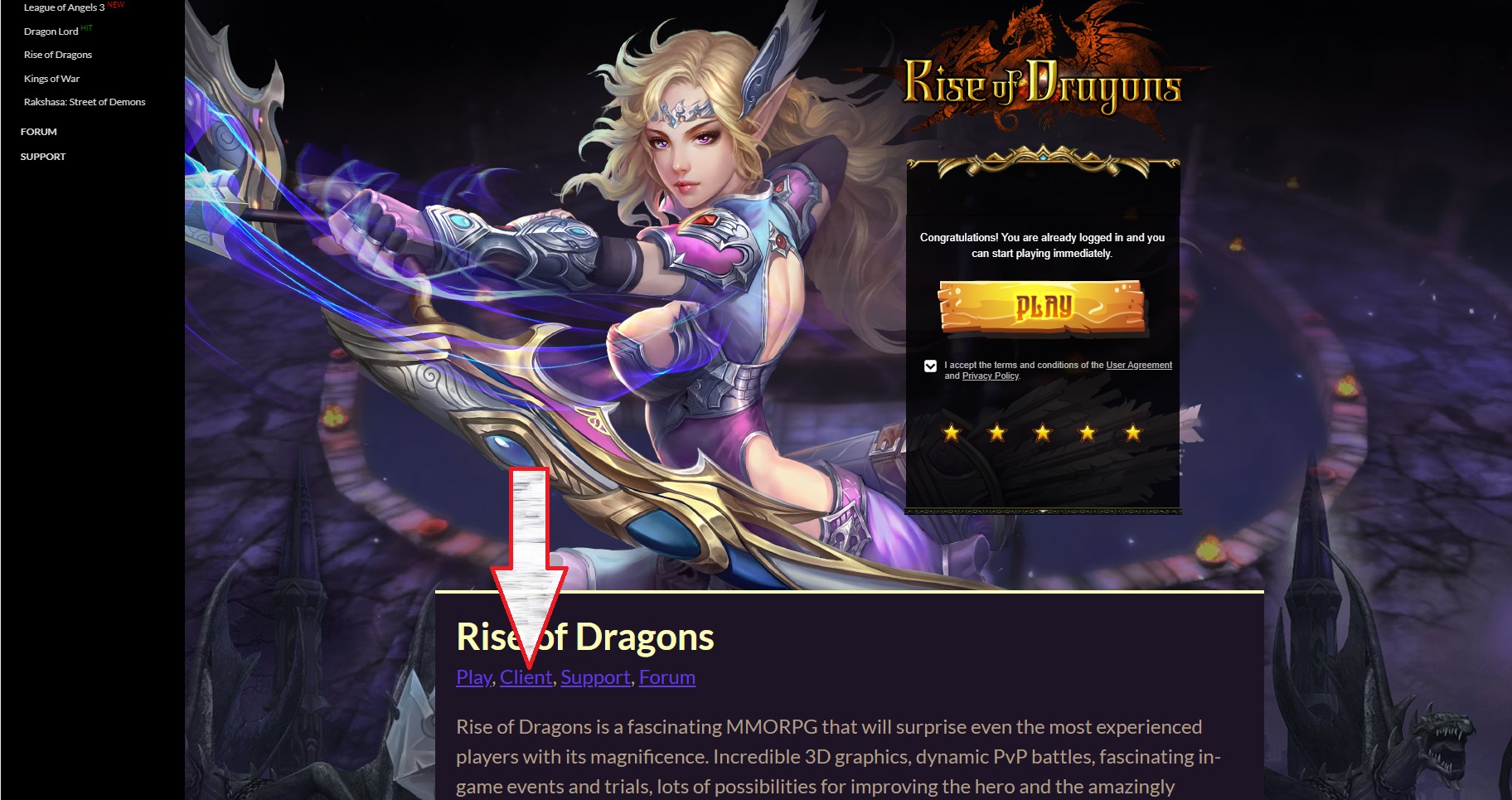 Open the game page.
Download client.
Save it to your hard drive.
Install the client.
Launch the client and log in.
Run the game.
You can also select the language in the client (upper right corner)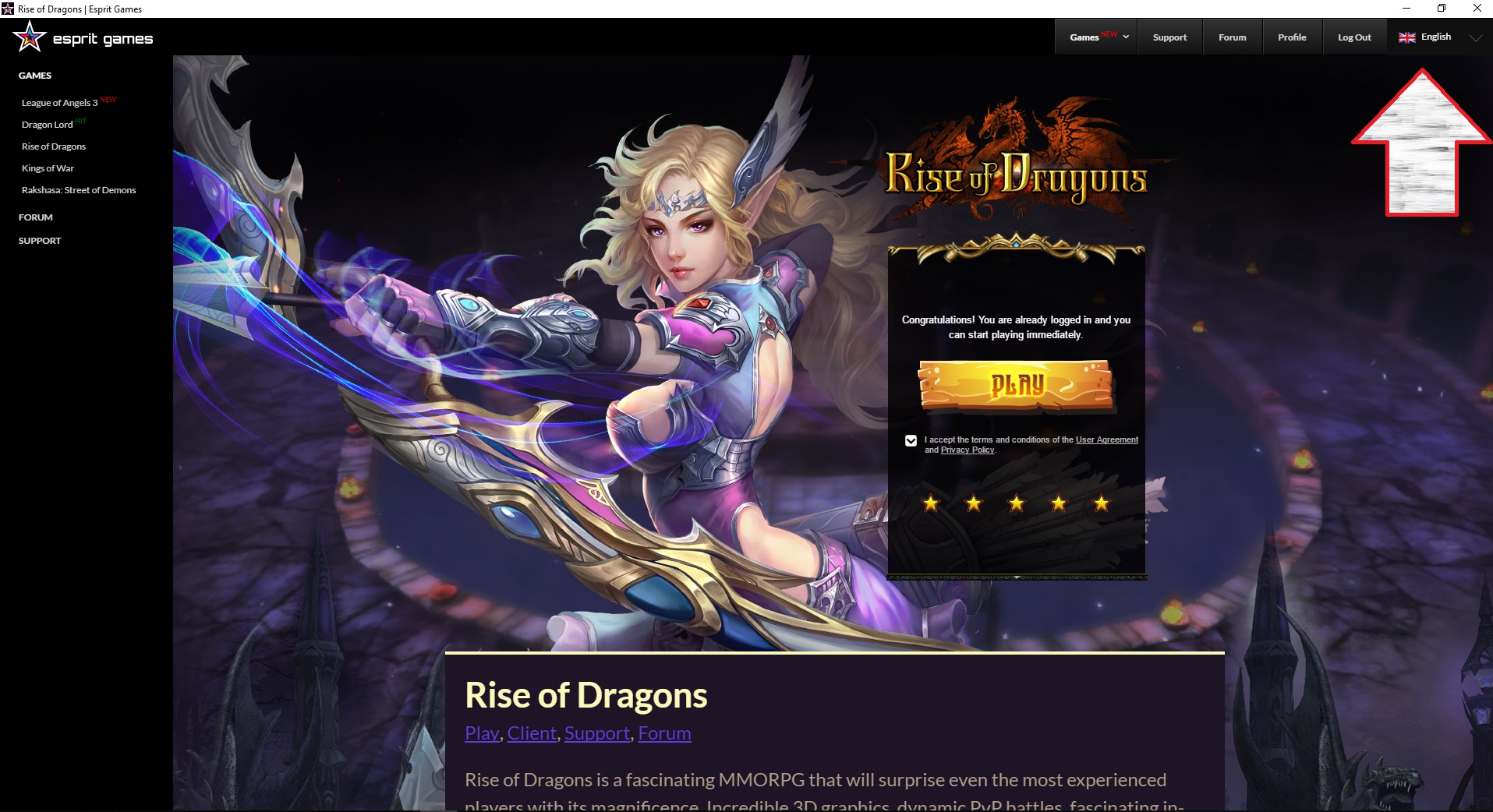 By launching the game through the client you will not lose your character's progress and will be able to continue your journey in the amazing and beautiful world of the Rise of Dragons.
Have a good game!