Events from November 8 – «Treasure Hunt» and «Spin to Win Rank»
Warriors!
From November 8 to 14, feel free to go on a «Treasure Hunt».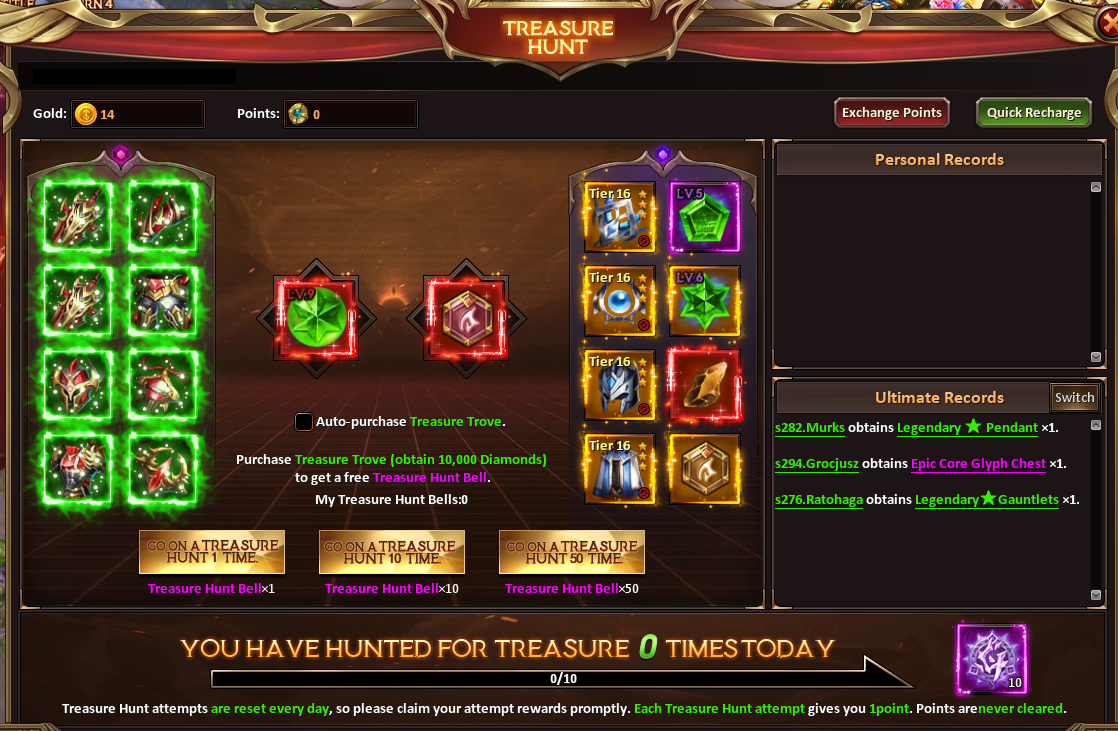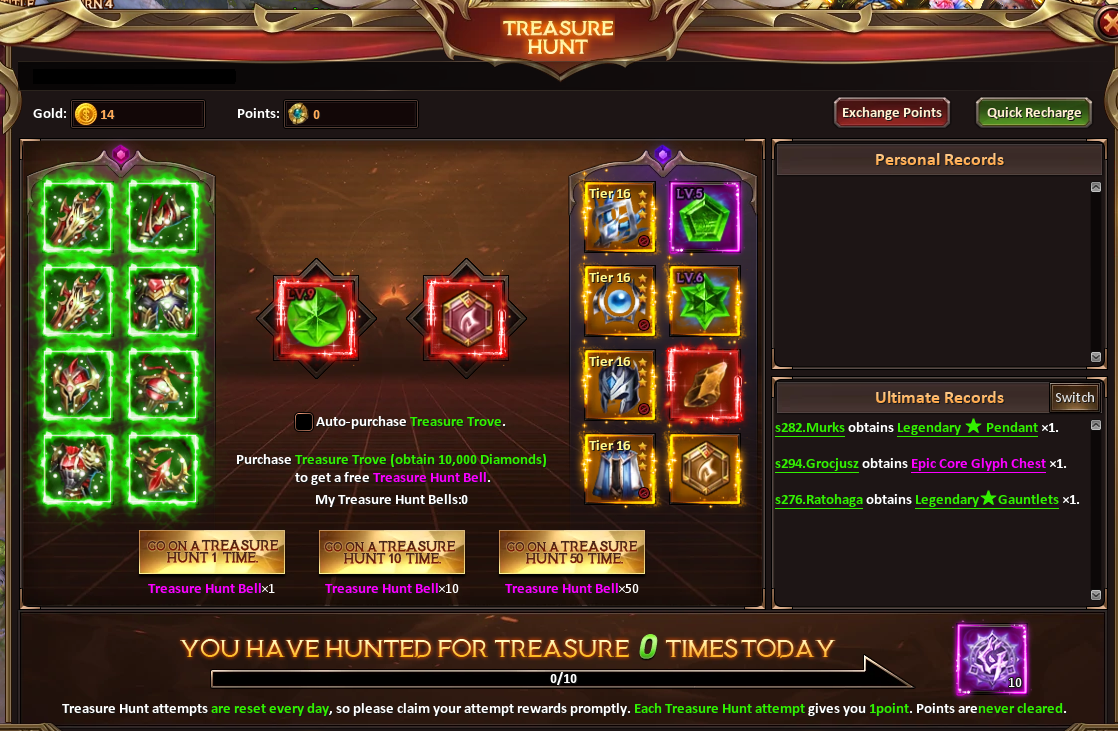 You will need a treasure hunt Bell and all your luck!
Participation in the event is a win-win – you are guaranteed to get a reward for any hunt!
The most adventurous players will get a lot of additional prizes and bonuses.
Go hunting to get the best results:
Legendary Equipment

Demon God Equipment

Regular and Pink diamonds

Title

Fragment of the insignia

Exquisite Dragon Soul

Legendary divine Stone

and much more
Read more about the event in the guide.
From October 8 to 11, participate in the «Spin to Win Rank» event.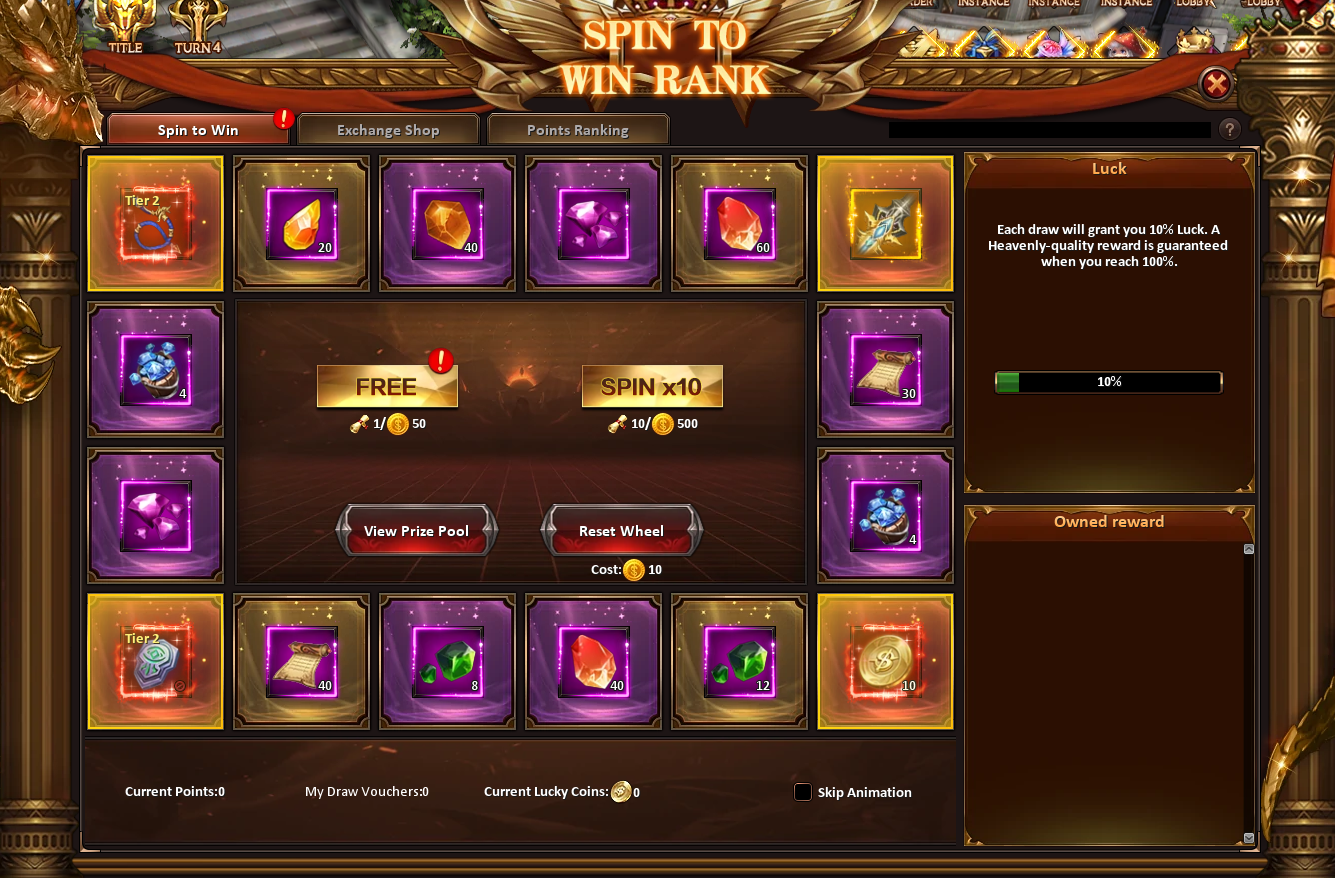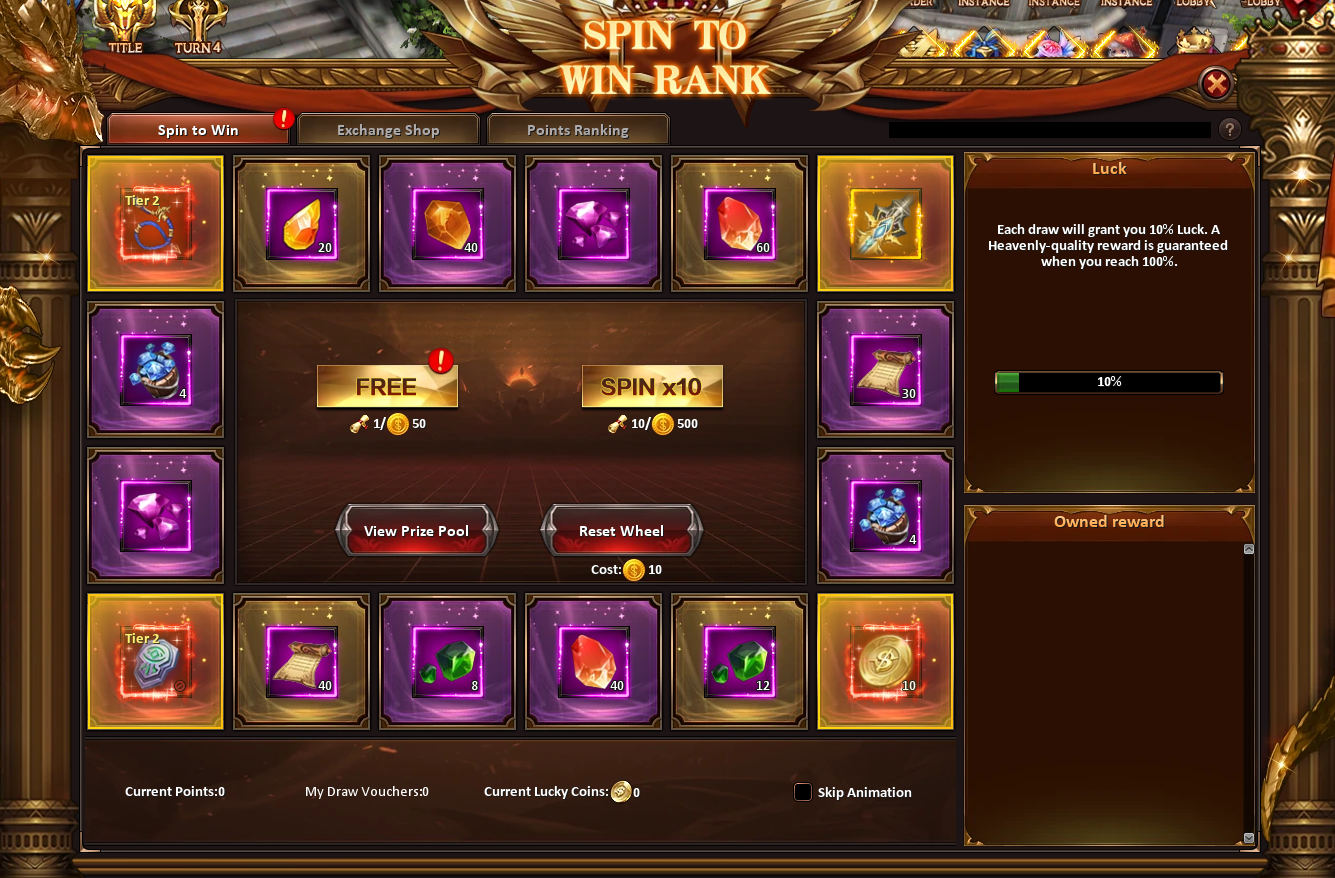 Spin the wheel using the Wheel of Fortune Voucher and win rewards!
1 free spin attempt is available daily.
For each participation, in addition to rewards, you will receive Lucky Coins that can be exchanged in the Event Store for rare items.
They're waiting for you:
Chests with a choice of equipment

Improvement Stones

Rework Stones

Regular and Pink diamonds

The flame of the Condor

Scrolls abilities

and more
Read more about the event in guide.
Have a nice game!