Event from November 19 – «Flip Cards Match Up»
Brave warriors!
From November 19 to 22, take part in the event «Flip Cards Match Up».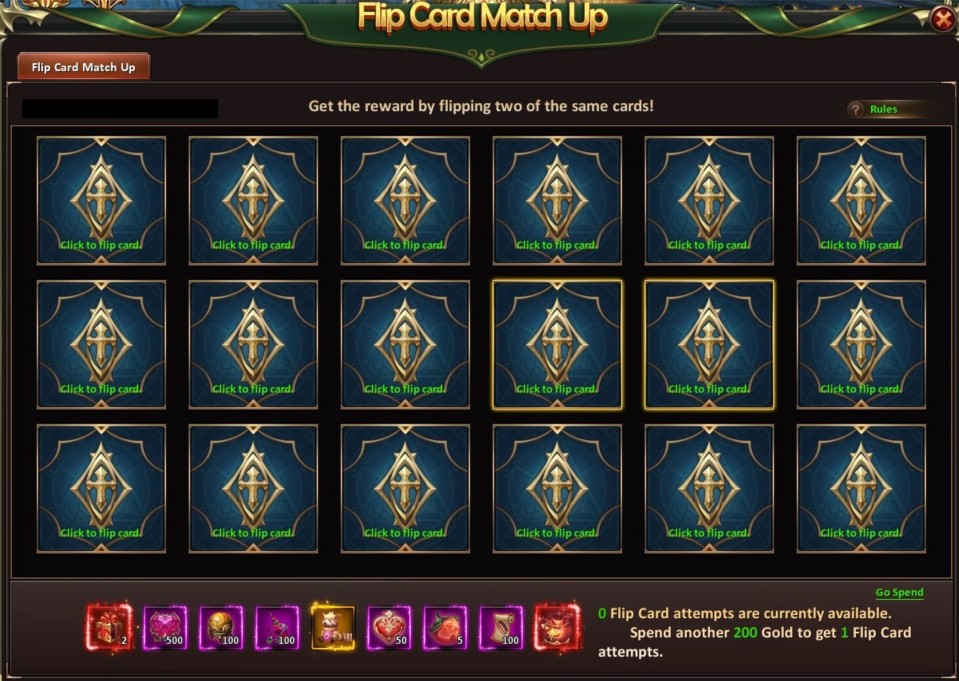 Flip the cards, make pairs and get great rewards!
Flip 9 pairs of cards to get all the rewards of the event.
You can win:
Demonic heart

A set with a choice of the highest divine weapons

Naughty raccoon (3 days)

Essence of the essence of the ring

Demon Sphere

and much more
You can read more about the event in the guide.
Have a nice game!