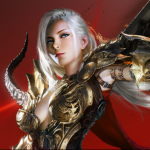 Maeve
Keymaster
the world boss is dieing in under 1 round at the end the damage tole says a lvl 18 boost… i am the only one that dose world boss on my server the server only has 12 people total, 5 in my faction, 3 in my clan and most faction or clan events i find myself alone against a weak game program….
is there a way to base a monster bosses like world boss on the servers total BR? i mean i cant even get the basic requierments for some events unless i strip all my equipment and heros off.
Hello! Thank your for your suggestion. I will forward it to our development team so that they could study it. It is possible that that bosses and dragon may be strenghtened in further updates.
Last edited: 15.07.2020 10:29