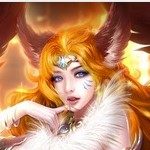 SnowFox
Participant
We study cyberbullying messages very carefully and take this issue seriously. However, Dragon Lord is an MMO project with PVP elements. This suggests that the gameplay involves such interactions between game characters, such as assaults and killings. The game has both PVP and PVE events and zones. Each player chooses which modes are preferable to him and where he will participate. This all suggests that PvP in the game is part of the game process, and player participation in the game process without violating the rules of the game cannot be any form of bullying.
Speaking of game chat:
Please, if you encounter cyberbullying, intimidation from other players, obscene language or spam – notify us about this, indicating the nickname and server of the players, and also attach screenshots of the game screen where the chat will be visible. Violations of this kind will lead to a limitation of the chat functionality for the player.
In addition, we advise you to add such players to the emergency situation, as well as not to engage in dialogue with them in an offensive manner, since in this case all participants in such conversations will be punished.
Last edited: 15.07.2020 07:59