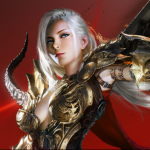 Maeve
Keymaster
"your attac and defenc is low so you suck at healing and cant keep health" – Corbin Wong

It's a shame that there are players with this kind of attitude.

Make sure you watch out for this guy.
Hello!
The information you sent in this topic seems to be incomplete. In case another player insults or threatens you, please, refer to our support service and send the entire screenshot of chat with the troublemaker's nickname and server number.
Last edited: 16.07.2020 04:57