07/01/2019 at 7:21 AM
#8962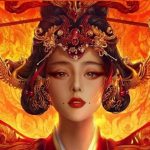 Lisitsa
Keymaster
Event Grand Battlefield:
The event is common to all servers. There are 3 regions on the map that will fight each other. For each region must be recruited 6 marshals → players (In total, 18 players).
Participants who have been registered in an event will be randomly distributed between 3 regions.