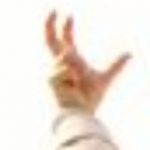 32938312
Participant
The only serious accusation being made here is that Ruth is 'hacking,' obviously if they were using hacking software on the game then that might be a problem. But that's probably just a hysterical accusation, or you don't know the game well.
The other reasons are weak.
It doesn't matter if you 'dislike' them. Sometimes people get angry in video games, because it's competitive, doesn't mean that nobody should be allowed to win anything.
The commander gives 100 prestige, would it give prestige if it wasn't meant to be killed? Do you think Esprit should ban people on RU servers or Spanish servers for killing the commander often?
Having multiple accounts to network or ask for help is fine. So is 'lying' (lol). You said that Ruth is 'HACKING THE SYSTEM' with little evidence, so I don't think that only one side is lying.
People kill the WB or War bosses, or dragons, before most people can get points/hits. They also skip the WB barrier, which sounds worse than Ruth's 'HACKING'. In most events like magnate, one person getting a high position means that others get a lower position. How come this complaint that Ruth is ruining the game, but no one else? My faction-mate Taylor Raine even said that Ruth was allowing her to get the kyanite, so clearly her BG wasn't 'ruined.'
I don't understand why it's Ruth's fault for getting prestige in BG. I don't see them in consumption rank much, they need what rewards they can get.
This reply was modified 5 months, 1 week ago by 32938312.
This reply was modified 5 months, 1 week ago by 32938312.
Last edited: 24.04.2022 19:54