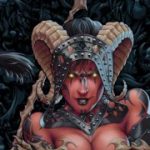 Nyssa
Participant
Hello, I have waited couple month's, had 2 issues.
Tickets: #45974 and #47182
2nd ticket there, is about the Esprit Games Center. Been trying to use it, but it just fades to a white screen when I click to play GoT.
1st ticket, I have a single ring for 80k diamonds, and a married ring for the 50 BD. Was hoping I could somehow partial refund the 80k blue diamonds ring, it mentioned it on Steam about the rings, saying if you have both, one will be partially refunded. As I'm married in GoT now, the single ring is useless to me, and no way to be rid of it.