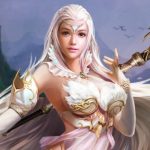 VanadeyS27
Participant
Nope not being blacklisted by this person, can message me but couldn't message back. Person was not on my friendslist, so added and now I just can answer as normal. So guess it's bugged.
Game is very messy at the moment, just auto-attacked dragon and my screen got stucked in and out dragon ( like attack dragon and immediately going back to world and keep on going like that).
I've refreshed many times today =/
Trying another FP browser at the moment, so maybe I can figure it out if it's client or game itself.