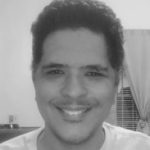 Edward Thillet Reyes
Participant
Hello.
Did you write a request to the technical support service? What's your ticket number?
Yes I Did Many Timmes, Here There Are, Saying New, Means Not Checked by you're Tech Sopport, #41168, #41273, #41379, #41472, #41508, An Now, #46930.
Please I Need You To Help Me, Every time I've Been Adresseing This, And Im Wasteting Time Right Now, In My Day Or Night To Comply To The Acomplishing Of, The Task Of My Alliance Time And Game, Please I Need This To Be Resolved, If You Can, Ok, You're Tech Support And Developer's Needs To Be On Track Of Thease Problems.
I Know You All, Want To Make Updates To Improve The Game Experience, But This Is Allso Part Of The Process Of Beeing On The Game, With out Player's Loging In, In The Time Sugested in The Activity Logs ,I Can't Get The Rewards Like, Of The Avatar's Frame, And Other's Aliked, And That Is Not Something You're Support Or Dev Is Not Going To Like. Please You Can Respond To Me By Looking At My Profile: Edward Thillet Reyes, For More
Info On This Matter, Thank You.