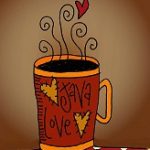 Quinoa
Participant
I can now see on each PST server I don't get any normal Hero League token, simillary to what happen before on X-server hero League in my earlier post
It start to become very annoying with this problems and yes it's a free to play game and yes it's up to me if I use loads of money to buy Topaz to make sure esprit game get some money in to the company, and yes I been willingly to do so. But… but.
I also expect the game work good when it come to the function of the game like the stores, get token, event. etc.
I do not accept to get the standard Answer like I got in support
"Try refreshing your browser cache or using another browser."
I think my only option is to uninstall the game and stop play, as it start to annoying me way to much.
Only thing now cuz of that new Desktop G-app is impossible to un-install from the PC, yeah I tryed everything, another thing that make me very angry. Shitty app on my pc one can't remove, WTF!..
Must say I'm very disappointed.