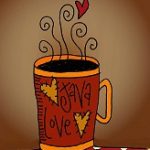 Quinoa
Participant
One month later, any updates why we on S31-Fiora can't buy stuff from X-server hero League shop even one has been in over 2 x-server hero league events? I put a lot of money into my character (yes that is by my free will) and I feel soon I have to either stop play a game that doesn't work correct on each server), or I have to start over again on an EST server (on S30-Daybreak-EST, I never had this problem) where I can buy stuff with my tokens like everyone else (on S31-Fiora-PST, I never even get tookens).
And why does a new server have to start every week? as most of them (PST-servers) are some error on most times. i know a guy in my old guild he never was able to do the Realm (he was lvl 100+ at that time), he didn't have the icon to do that daily/event and miss out a lot of materials one needs to gain more BR and become stronger.
I'm happy to use money for topaz and support esprit that way, but then I also expect the game work good when it come to the function of the game like the stores, Realms etc. as it's a bit unfair as it is now.
This reply was modified 1 year, 10 months ago by Quinoa.
This reply was modified 1 year, 10 months ago by Quinoa.
Last edited: 29.11.2020 10:09