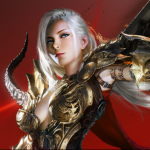 Maeve
Keymaster
Boss Carnival Problem

The problem that I encountered is the flolowing:

I made over 11000 points at boss carnival yesturday and I was only registered with 6760. I want my diamonds back or fix the reward problem.I don`t want to spend my diamond and be "cheated" to put like that. Thank you for reading and please check this problem. Thank you very much.
Hello!Please, contact us via support service and attach the screenshots illustrating your issue.