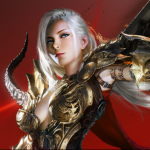 Maeve
Keymaster
Hi all
How long it takes till the new servers start running full content like events and GC etc?

Hello! The server remains "new" within 30 days. During this period there are special events running. After 30 days your server will join global events.

Okk, thanks

HI again.

Not to open a new thread thought id ask here.

Last week we had Magnate and Growth Contest on our server(100), the next GC few days later, there was nothing on our server, when all other servers got it.

Im just wondering, did we get that initial GC and Magnate by mistake or what happened to the next one?

Thank you.
Hello!
Could you, please, specify when approximately did you have the GC on you server and when the GC took place on the other servers?