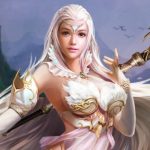 VanadeyS27
Participant
Hmmm that I can't figure out =/ Probably the new functions that came with new version?
Maybe the birthday event, or the new martyr, or new tab in trial. Really don't know, but these are some of the latetst added.
The only way to find out is testing it, but then can you switch back as easily to the new?
The message about old version is a bit shady that way. Maybe a mod/ dev can tell which functions will be missed.