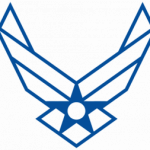 Capt.Bev
Participant
Crickets from support… last and only comment was 2 and a half days ago- problem was being solved. They made things worse. As I told my friends on the game- I am done with them once I have used up my amethysts. I may put in some time but not a penny ( Я могу потратить некоторое время, но здесь не будет больше ни пенни.) more will be going here.
06/13/2023 at 12:25 PM#166791REPLY
Agent008
Keymaster
Topics: 1547
Replies: 743
Hello.
The developers are already solving the problem. We apologize for any inconvenience caused.