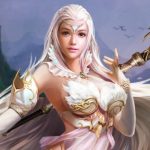 VanadeyS27
Participant
Hello dear players!

In case you have issues with the game in browser or client, please, specify:
Where you've met the issue
What exactly happens – lags, freezes, refresh and reload after every battle, black screen, stuck in battles, disconnected etc.
Record and attach the video or screenshots, better video
Your nickname & server number.

We appreciate a lot all information and especially when you submit it with tickets.

Kind regards,
Dragon Lord support manager.
Maeve, I am not able to make a video.
But I try to explain about the instant refresh people has to do every time.
Every time you enter a battle and the monster, enemy or dragon is defeated, you will be stuck in the battle screen. So you are not returning to the map. This make you constantly refreshing.
Noticed this is only happening when defeated, as long as it is not you will return to map, like in Demoniac dragon. Once you are in battle and it is defeated you are stuck again.
As you understand this problem make it impossible to auto kill in wild. After the first monster there need to be a refresh.
This also effects running dungeons, like trial, materials dungeon, multiplayer dungeons, Pandemonium, coronation, ladder, Petboss… Anything you battle. So you are depending the most on blitzing when able.
Besides all crossserver arena events have failed for over a month now.
Since html5, the game responding very slow. It takes a lot of time to load everything.
Star dungeon ( challenges hidden behind images), Season trial (empty) and handbook (empty all 3 tabs in combinations) are not displayed well. ( printscreens)
Bag ( printscreen) is like a lot of ??? until it's loaded after few minutes. ( this takes way to long)
Lot of other things do need a lot of time to load either, sometimes even not.
Probably I forgot a couple of other thing, hopefully some other players can fill in the rest.
Last edited: 16.11.2022 09:16