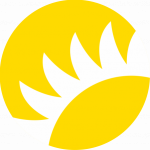 AndersenLab
Participant
The Andersen MVP is excited to announce that we are now developing games for mobile devices! Andersen MVP has always been interested in the potential of games to promote learning and exploration, and we are now able to develop games that are specifically designed for Android and iOS devices.
Andersen MVP current project is a game that helps children learn about the solar system. The game is set on a space station, and the player must complete a series of tasks in order to repair the station and get it back up and running. We are also working on a number of other projects, including a game that teaches basic programming concepts.
We are really excited about the potential of games to promote learning, and we are looking forward to releasing our games to the public!