Halloween events!
Good news everyone!
We are happy to announce that the Halloween events have been started!
1 – Gifts for entering the game.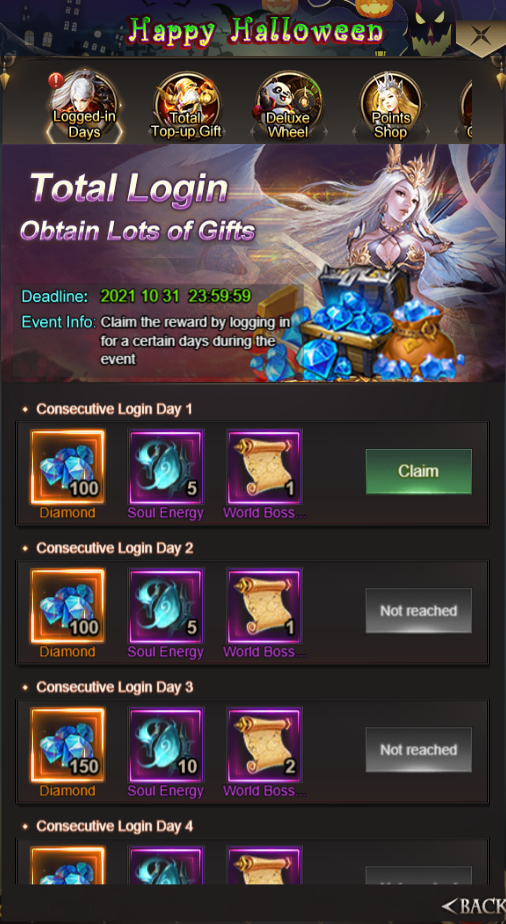 ☼ Enter the game every day and get great rewards!
2 – Gifts for top-ups.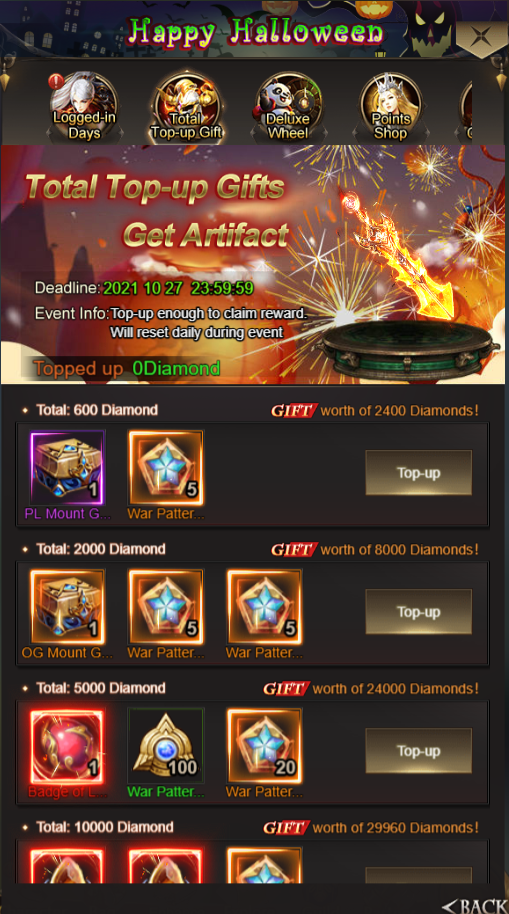 ☼ Get additional gifts for buying diamonds.
3 – Deluxe Wheel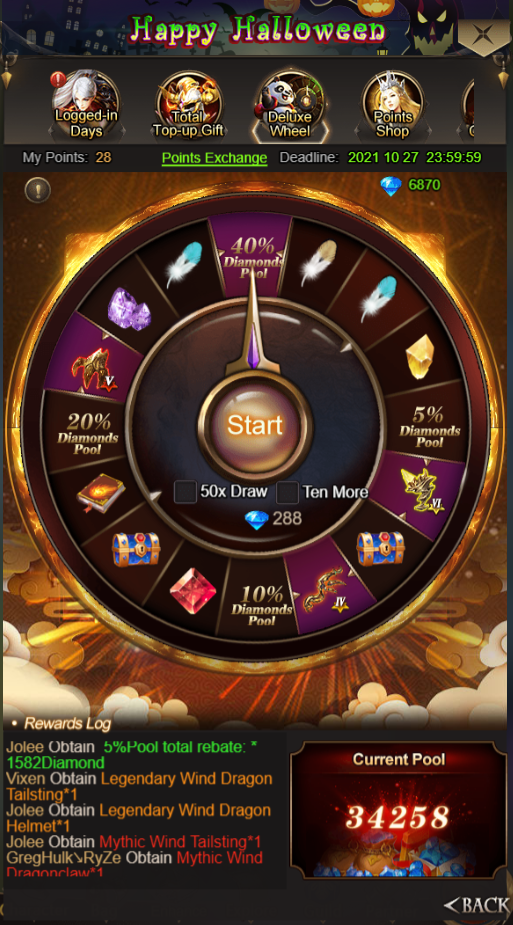 ☼ By rotating the roulette wheel, you will receive various rewards, as well as event points.
☼ Part of the spin value goes to the general fund.
☼ If you get cashback in roulette, you will receive a percentage of the general fund.
4 – Points Shop.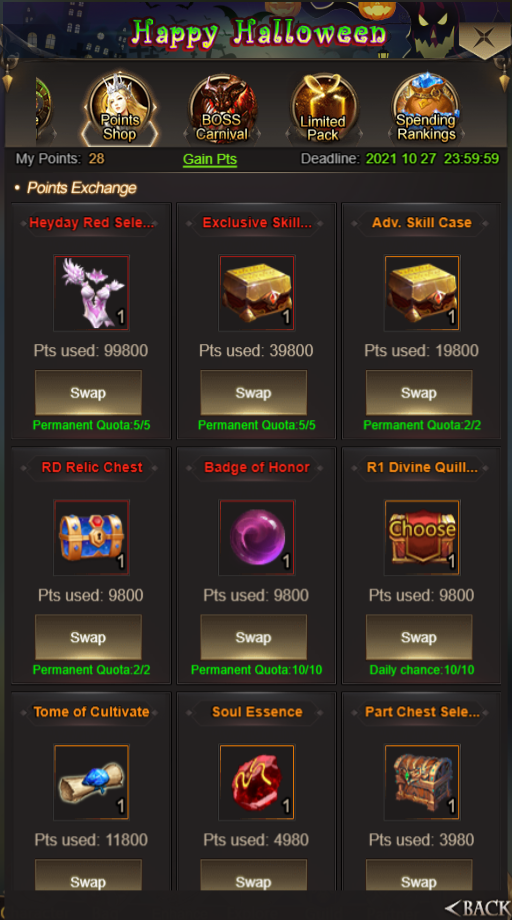 ☼ In the Points shop, you can exchange the points earned during the event for various consumables.
5 – Boss Carnival.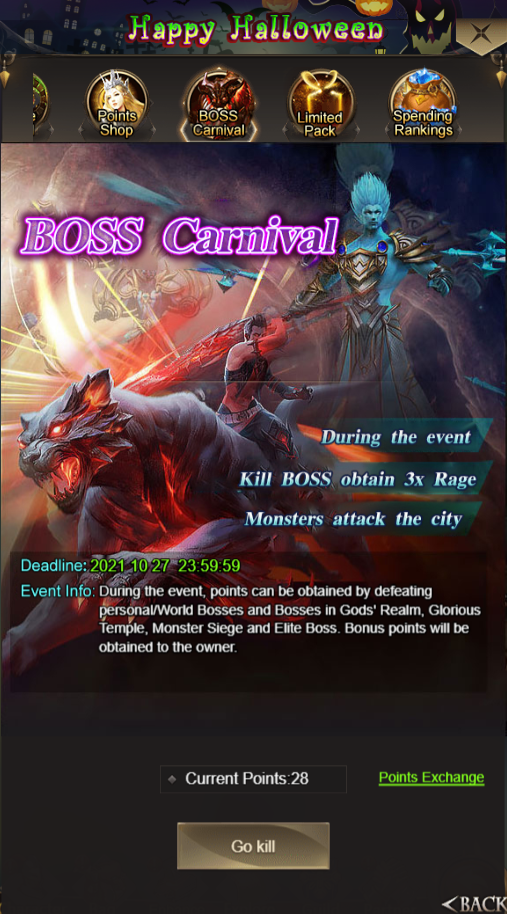 ☼ Kill bosses during the event to get additional event points.
☼ Event points can be exchanged for items in the "Shop (points)"
6 – Limited Pack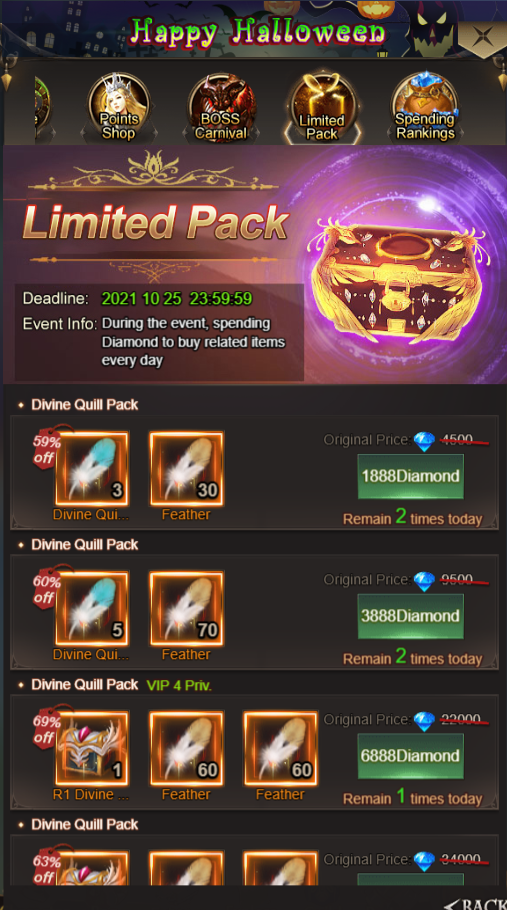 ☼ Store where you can purchase various sets with a huge discount.
7 – Spending rating.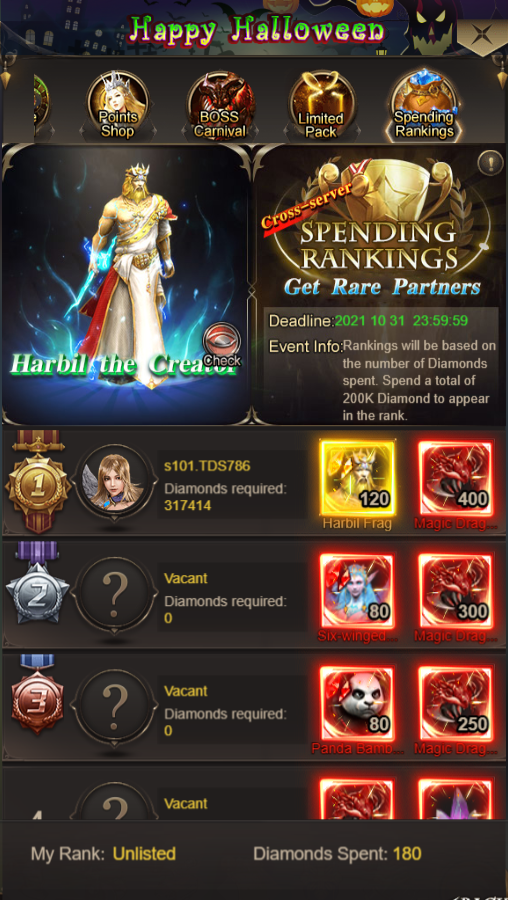 ☼ Players who spend more than 200,000 diamonds during the event will be able to get into the spending leaderboard and compete for great prizes.
☼ According to the results of the event, players in rating will receive additional rewards.
☼ The main prize of the event is a unique companion that will help your squad become stronger!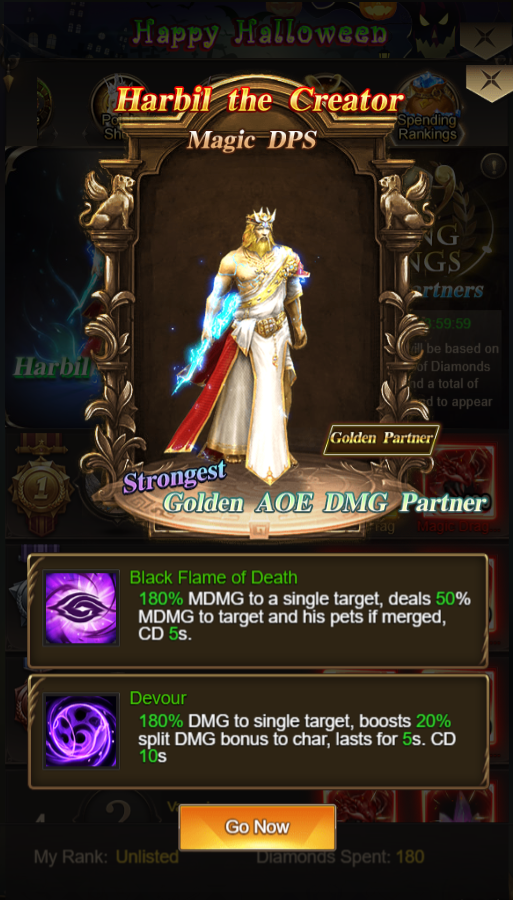 Stay with us, there are many more interesting and exciting events waiting for you!