Christmas events have been started!
Good news everyone!
We are happy to announce that the Christmas events have been started!
1 – Gifts for entering the game.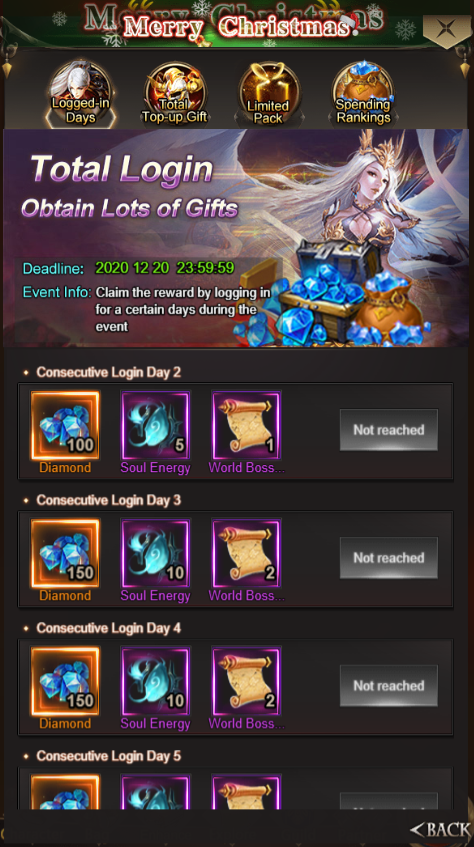 ☼ Come into the game every day and get great rewards!
2 – Gifts for top-ups.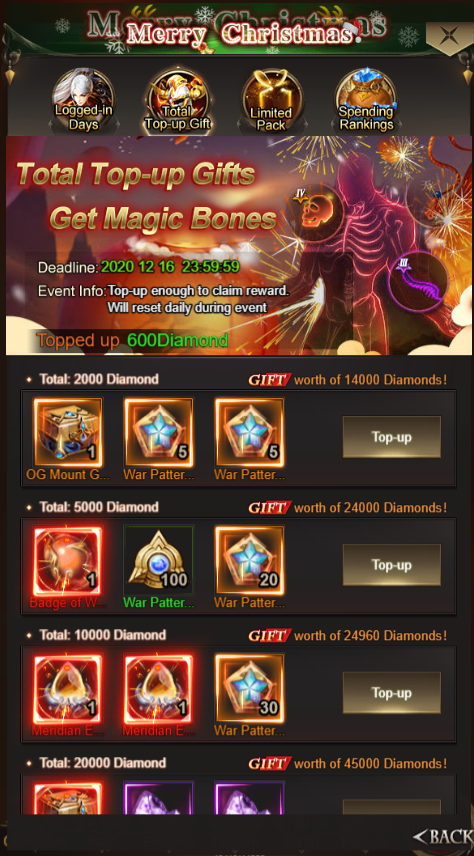 ☼ Get additional gifts for buying diamonds.
3 – Discounts on purchase game packs.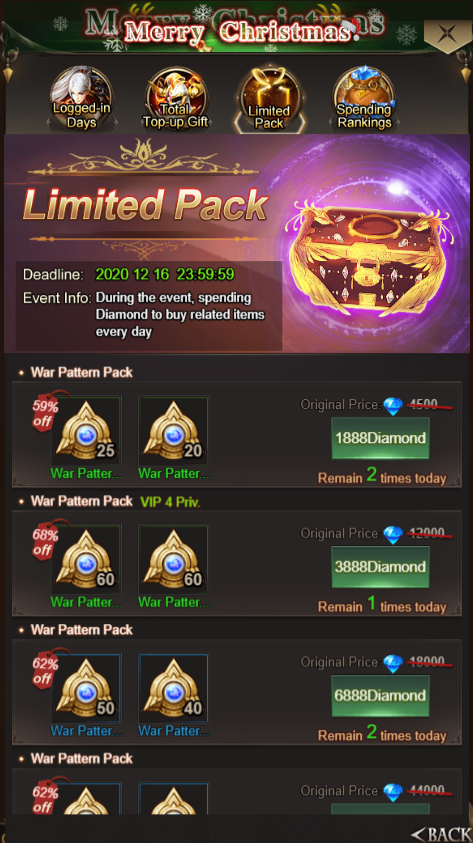 4 – Spending rating.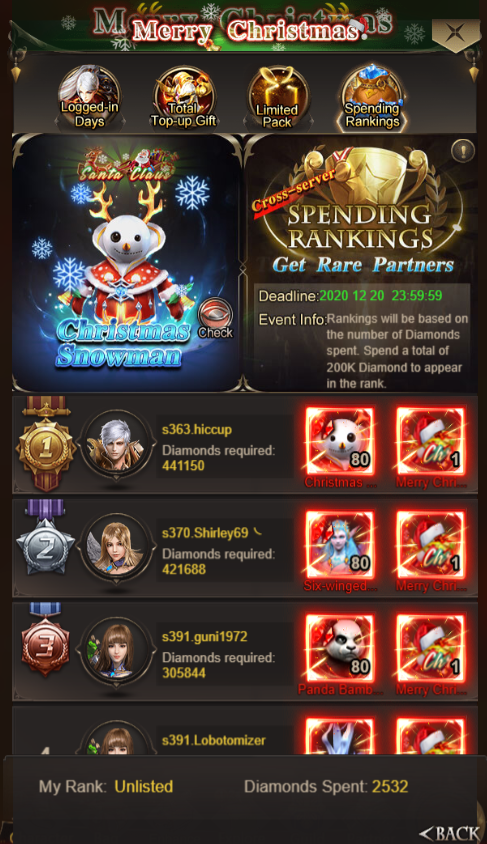 ☼ Players who spend more than 200,000 diamonds during the event will be able to get into the spending leaderboard and compete for great prizes.
☼ According to the results of the event, players in rating will receive additional rewards.
☼ The main prize of the event is a unique companion that will help your squad become stronger!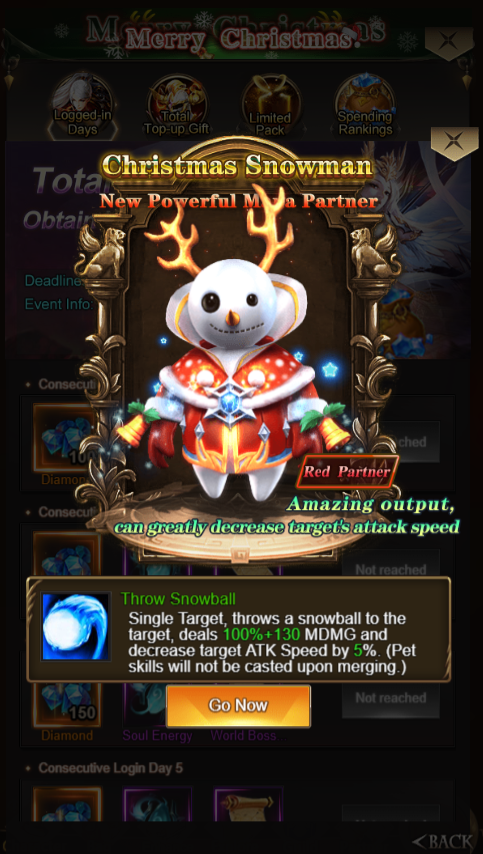 We congratulate you with upcoming holidays and wish you a great mood!
Stay with us, there are many more interesting and exciting events waiting for you!