Greeting Heroes,
Rewards are available in game!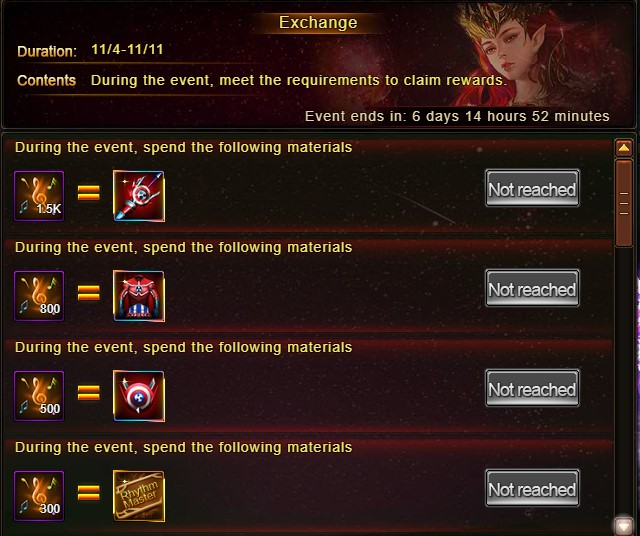 Duration: 11/4 – 11/11
Don't forget to pick your Notes. During the event, meet the requirements to claim rewards
Fashion – Foray Outfit
Weapon – Foray Spear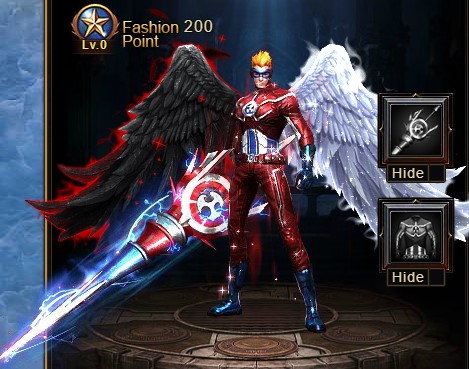 Mystic Panda Mount Card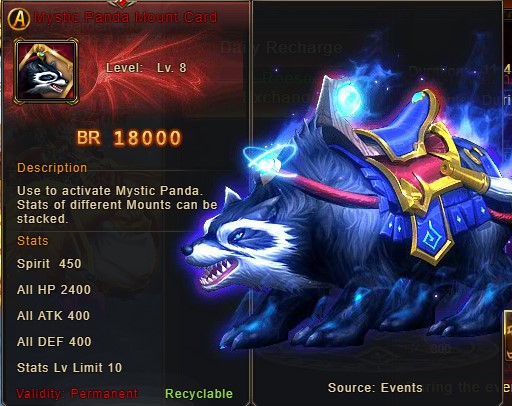 Title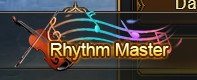 20 shards can be synthesized into a Wing/Mount Shard.
Notes can be obtained: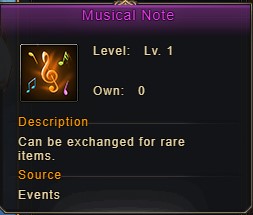 ► battles on the battlefield
►refresh the Lucky Shop
► login bonus
► join World boss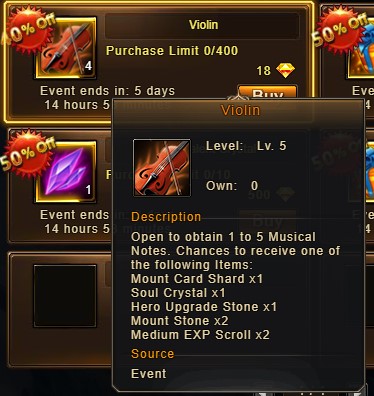 Rewards takes place on servers that are more than 30 days from oppening.
Have a good hunting!